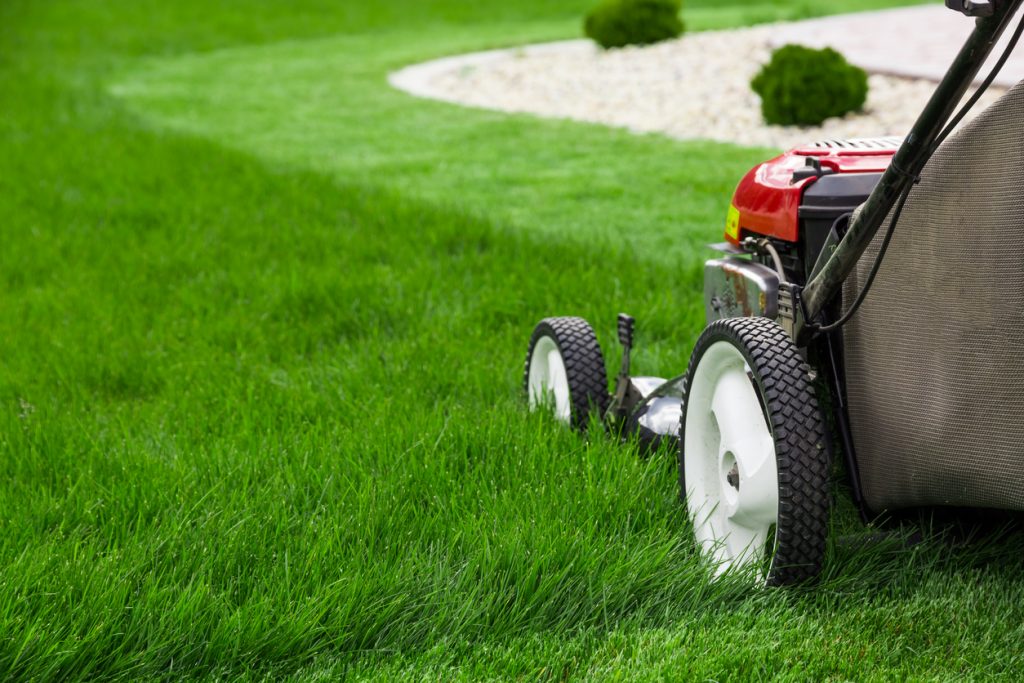 Father's Day is coming up fast. On Sunday, June 16, you'll be gathering with your loved ones to celebrate the first man in your life – and so begins the unspoken sibling competition for best gift for Dad. If you're thinking outside the box this year – the box that includes such tired offerings as ties, coffee mugs, slippers, and the like – you'll love our suggestion. How about a new Honda lawn mower? Not only are they supremely useful, they will show your dad that you appreciate his place as unofficial lawn king of the neighborhood. It's a vote of confidence that will boost you to status of favorite kid – at least for the day.

The Gift That Keeps On Giving
Whether you're talking vehicles or power equipment, you can't go wrong with any member of the Honda lineup. But depending on what's most important to the person doing the lawn care, you'll want to look closely at the specs of each model before making your choice. Here are a few to consider.
HRX217VKA – This self-propelled mower features variable speed Select Drive. It's powered by an easy-start Honda GCV200 engine with an Auto Choke System. Ample power and torque ensure that even thick grass is no problem. Its 4-in-1 Versamow System with Clip Director makes it simple to mulch, bag, discharge, and leaf shred – no tools or attachments needed.
HRR216PKA – This model delivers big value with its attractive price tag and attractive features. A 3-in-1 system with Clip Director allows you to mulch, bag, and discharge with no tools needed, and Honda MicroCut Twin Blades ensure fine clippings for exceptional mulching capabilities.
HRC216HXA – For a commercial-grade mower that can tackle the toughest jobs without breaking a sweat, this model delivers in a big way. Precision speed control allows you a range from 2.1 to 4 mph so that you can adapt your speed to the conditions. This mower runs on a powerful GXV160 OHV 4-stroke engine and features Honda MicroCut Twin Blades and a rugged, durable steel deck.
You might also like: Shape Up Your Yard With A Honda Trimmer
Pick the Perfect Gift at Brannon Honda
Whether you're giving it as a Father's Day gift or keeping it for yourself, a Honda lawn mower will make anyone's day special. The only thing that could make it even better? Getting a great deal on it! That's why you should turn to Brannon Honda when you're ready to buy your new mower. We have a great selection of Honda power equipment including the brand's unparalleled mowers – all priced to sell. Stop by our Birmingham location today and let our brand experts help you choose the perfect model for your lawn care needs.