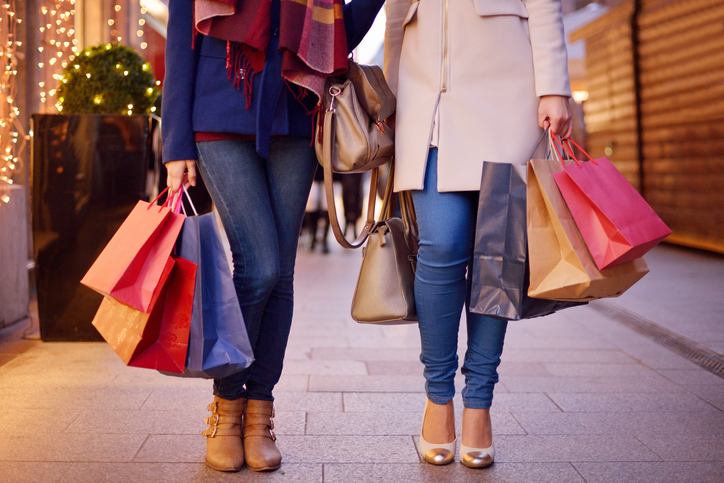 Everyone knows that Black Friday is the ideal time to shop. However, you're not the only one looking for the best products at the lowest prices. Unfortunately, some shoppers get rowdy, which you want to avoid. This year, make Black Friday a fun experience. To do that, consider these five helpful tips.

Devise a Strategy
Before Black Friday rolls around, come up with a viable strategy. The more you plan, the better your shopping experience. For starters, get your vehicle ready for all the amazing things you buy. In other words, clean out your car so that you can neatly stack items as you go from store to store. You also want to set a budget and don't take more than the allotted amount with you. Otherwise, you could easily spend far more than intended.
Focus on Specific Products
On Black Friday, have specific items in mind. Companies put ads out in advance. So, look at what they offer compared to what you want or need. For one thing, that'll help you avoid buying unnecessary merchandise. For another, you can save time by visiting just the stores that have the products on your list.
Stay Clear of Crowds
The worst part of Black Friday is the crowds of shoppers all vying for great deals. It's not fun to bump into people or try to fend someone off who wants the same product as you. That's why you want to stay clear of crowds. How's that possible on the biggest shopping day of the year? Again, pay attention to early ads so that you can plan your day accordingly. Also, don't overlook online sales.
Don't Take Things Too Seriously
Sure, it's nice to find the exact item at a huge discount, but at the same time, you want to enjoy Black Friday. Remember, if you miss a sale on something you want, there's a good chance the company will offer it again at some point at a reduced price. In addition, many stores offer customers rainchecks if they sell out of a particular item.
Put things into perspective. There's a lot of hype around Black Friday. Try not to get caught up in it. Most stores open their doors at 8:00 a.m. and don't close until midnight or, sometimes, later. If you decide to spend some of your time shopping online, you'll benefit from even more flexibility. That gives you plenty of time to shop for bargains on Black Friday and still have fun doing it.
You might also like: Slow Cooker Meals For Your Busy Life
A Little Planning Goes a Long Way
It's important to take some time to prepare for Black Friday. One last thing, because this shopping day is so outrageously busy, some stores now offer specials ahead of time. Even if you find yourself in a crowd, stay focused. The less you get distracted, the quicker you can find what you want and get out the door.
Disclaimer: The stock image is being used for illustrative purposes only, and it is not a direct representation of the business, recipe, or activity listed. Any person depicted in the stock image is a model.