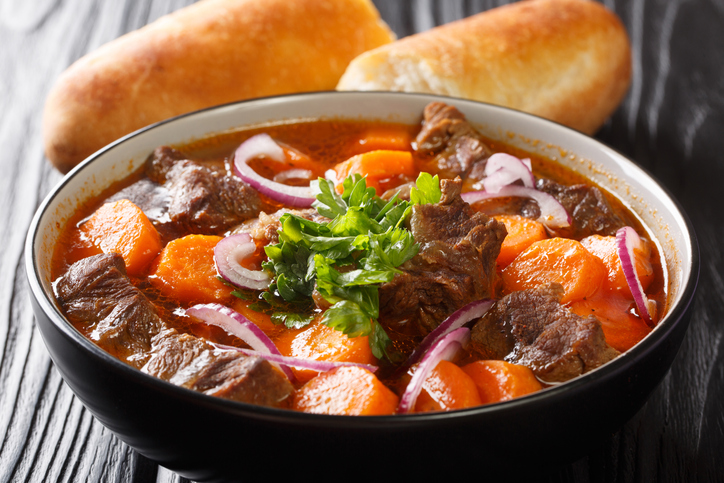 Birmingham has a handful of Vietnamese restaurants, but sometimes, you want to eat the cuisine without going out. When that is the case, you can whip up some delicious food at home. Check out these Vietnamese recipes that you are sure to love.

Bún Bò Huế
Bún bò huế is a Spicy Beef and Pork Noodle Soup, and it might be the most delicious Vietnamese dish out there. While it is not commonly served in the United States, Americans love it just as much as Vietnamese folks do. The soup is both spicy and rich and has a complex flavor profile. Plus, it contains some of the tenderest pork and beef you have ever eaten. Follow this bún bò huế recipe to make authentic spicy beef and pork noodle soup.
Bánh Mì
If you love sandwiches, this recipe for authentic Bánh Mì is a must. Bánh Mì are Vietnamese sandwiches with pork belly. The crunchy bread, divine spreads, pickles, and meat combine to create a unique blend of flavors. Using the right bread is the key to making this sandwich. It calls for a Vietnamese baguette, although French bread also works. Just do not use traditional sliced white bread from the grocery store.
Gỏi Cuốn
It 'is hard to go wrong with a spring roll that contains shrimp, pork, herbs, and vegetables. You can try it yourself by making this gỏi cuốn recipe. The spring rolls are delicious on their own, but the hoisin and peanut dipping sauce seals the deal. It is chock full of flavor and is the ideal pairing for the spring rolls.
Bò Kho
Are you in the mood for some comfort food? This recipe for bò kho will deliver in a big way. With ingredients like lemon grass, Vietnamese beef stew seasoning, and coconut soda, this is a departure from American stew. However, it is just as comforting and filling and possibly even more delicious. Just do not try to make it at the last minute. Some things are worth the wait, and the meat needs ample time to cook for it to be as tender as possible.
You might also like: Venture To Alabama Adventure This Season
Chè Ba Màu
Your Vietnamese meal will not be complete without some dessert. While there are many options, this chè ba màu recipe takes the cake. Actually, it is not cake at all. The tri-colored dessert consists of pandan jelly, ice slush, red beans, and mung beans. Then it's topped with coconut sauce. This refreshing dessert makes it the perfect sweet treat for a hot summer day. Kids and adults enjoy this treat, so make it for the entire family.
Whether you are eating alone or feeding the entire family, these Vietnamese recipes will surely be a hit. Get ready to dive into authentic Vietnamese cuisine in the comfort of your home.
Disclaimer: The stock image is being used for illustrative purposes only, and it is not a direct representation of the business, recipe, or activity listed. Any person depicted in the stock image is a model.