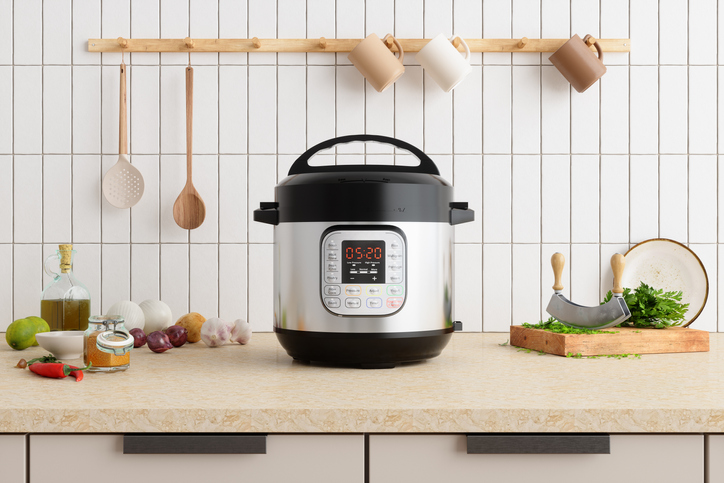 A lot of people use their slow cooker all year round, but it's especially great in the fall. People who have busy lives depend on this method of cooking. You can toss ingredients in the slow cooker before leaving for work and then come home to a meal ready to serve. Not only is this convenient, but also the food makes the entire house smell incredible.

Here are some amazing recipes that you can try this fall season. They're both healthy and delicious. So, everyone in the household will enjoy the meals regardless of age.
Butternut Squash Soup
It's hard to beat this yummy and robust soup on a chilly evening. The best part, it doesn't take long to put all the ingredients together. For this soup, you'll need the items listed below:
Vegetable broth (enough to cover the vegetables)
4 to 5 cups of butternut squash (pre-cut and raw)
1/2 cup of onions (chopped into 1-inch strips)
1 cup of carrots (cleaned and cut into bite-sized pieces)
1/2 cup of coconut milk (you can substitute with half-and-half or heavy cream)
1/2 cup of Granny Smith apples (peeled and cut into bite-sized pieces)
Spices – 1/4 each of chopped garlic, cayenne, pepper, cinnamon, and nutmeg. Also, add fresh sage and salt and pepper to taste
To make this yummy soup, put everything in a crockpot and simmer on low for four to eight hours. When you're ready to serve it, sprinkle some toasted pepitas on top.
Barbecue Bacon Apple Chicken
For meat lovers, this is a fantastic fall slow cooker recipe. For this, you'll need the following ingredients:
8 ounces of tomato paste
3 tablespoons molasses
1 tablespoon Dijon mustard
2 tablespoons coconut aminos
1 tablespoon maple syrup
1 tablespoon apple cider vinegar
2 teaspoons smoked paprika
1/2 teaspoon salt
2 teaspoons garlic (minced)
4 cups of apples (peeled and diced)
1 1/4 cups of onion (diced)
8 strips of bacon
2 pounds of chicken breasts (boneless)
Start by mixing the first nine ingredients in a bowl and blending well. Then add the apples and onion. Set this aside. Wrap the chicken breasts with bacon. Place them in the bottom of the crockpot. Next, add the barbecue mixture. Secure the lid and cook on low for between six and eight hours.
You might also like: Have A Girl's Day Making Candles At Paddywax
Slow Cooker Chili
There's nothing as good as homemade chili as a fall recipe. This one is beyond delicious. You'll need the following ingredients:
2 pounds lean ground beef or turkey
16-ounce can of Italian diced tomatoes (reserve the juice)
32-ounce can of tomato sauce
1 cup sweet corn (frozen)
Two 16-ounce cans of black beans (drained)
2 green peppers (seeds removed and chopped fine)
1 large onion (diced)
6 cloves of garlic (minced)
2 tablespoons light olive oil
3 teaspoons chili powder
2 teaspoons of sugar
1 teaspoon each of garlic powder, salt, ground pepper, and cumin
Dash of cayenne pepper, allspice, and Tabasco hot sauce
In a bowl, mix the meat with the garlic powder, salt, and pepper. Then, heat the olive oil in a skillet. To that, add the meat. You want to brown the meat but without chopping it up too much. Then, simply put the meat into the slow cooker and add the remaining ingredients. You can cook the chili on low for about six hours or on high for roughly four hours. To finish the dish, top bowls of chili with cheese, sour cream, fresh cilantro, or whatever you like.
Disclaimer: The stock image is being used for illustrative purposes only, and it is not a direct representation of the business, recipe, or activity listed. Any person depicted in the stock image is a model.