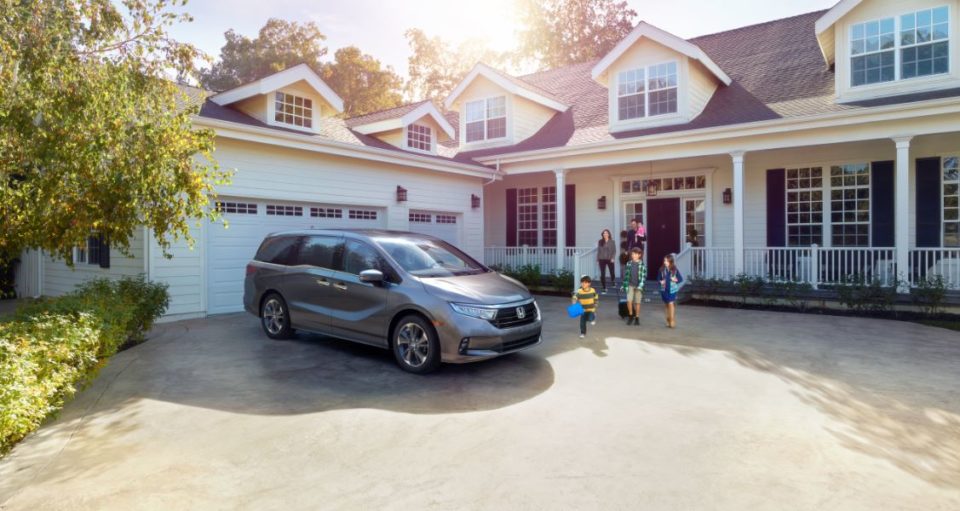 The Honda Odyssey was designed with comfort and safety in mind for the entire family. The spacious cabin and modern features are enough to want to call this ride yours. Besides the dashing design and features, the safety really sets this vehicle apart from others. Let's take a look to see how safe the Honda Odyssey is.

Features
There are more safety features than we can name at once, but here are a few that we guarantee will stand out to you.
Anti-Lock Brakes: Anti-lock brakes improve the Odyssey's ability to turn as it brakes. The last thing you want is a vehicle that can't handle extreme braking. The Honda Odyssey makes sure you are always safe no matter how quick you brake.
Font-Impact Airbags: You can never have enough airbags in your vehicle. During a frontal crash, the front-impact airbags will protect the head of the driver and passenger.
Side-Impact Airbags: Not only are your heads covered during a crash, so are the sides of your bodies. Your torso will be protected in the event you do have an accident.
Overhead Airbags: If you happened to get into a wreck and your vehicle rolls over, the overhead airbags will also protect the head and neck of a driver and passenger.
Knee Airbags: These airbags will protect all lower parts of your body, like your legs.
Stability Control: If your vehicle ever reaches its handling limits, then the vehicle automatically reduces the power of the engine and applies select brakes to help keep you in control.
Pretensioners: This feature automatically tightens your seatbelts during an accident to avoid injury.
Anti-Whiplash: The head restraints automatically respond to collision forces, and they work to avoid any whiplash injuries.
Security System: The security system in the Odyssey works to prevent any type of theft. If you do not have the original manufactured key, the engine will not start.
Ratings
The NHTSA has given the Honda Odyssey a five-star rating. This rating is based on two passenger-side overlap frontal tests. These tests were done by Honda and the Insurance Institute for Highway Safety.
You might also like: Stay Refreshed With A Taste Of Spring
Brannon Honda
When choosing a vehicle for you and your family, safety plays a very important part. Come see us at Brannon Honda so we can show you these amazing features in person. Take a look at our inventory online and schedule your test drive today. Give us a call or send us a message if you have any questions about this wonderful vehicle.