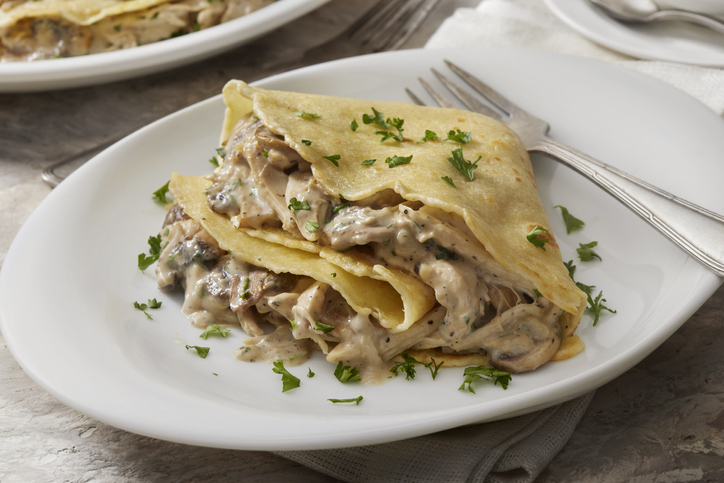 The Christmas season brings together family and friends. Moreover, it includes celebrations of all sorts, including lots of food at some gatherings. If you're like most people, you probably end up with a fridge filled with leftovers once Christmas ends. Furthermore, it's not uncommon for people to let these items sit in the fridge in the days and even weeks that follow. Eventually, this food goes to waste. However, you can try out some delicious recipes that will use your leftovers. Your family will like these options for post-Christmas lunches and dinners.

Savory Turkey and Stuffing Crepes
When you think of crepes, the yummy breakfast probably comes to mind. However, there is a different form of crepes that uses Christmas leftovers. This dish resembles crepes in the presentation. Of course, they taste much like your typical turkey and stuffing dinner. Firstly, the crepes are made of mashed potatoes, and the stuffing and turkey go inside. You can pour gravy or cranberry sauce over the top.
Turkey Noodle Soup
Turkey is synonymous with Christmas dinners, and it typically makes lots of leftovers. Fashion yours into a hearty, hot soup. It's good at just about any time of the day. For instance, serve the soup on a cold evening or for lunch. Many people make chicken soup, but turkey is a great substitute. Add some potatoes in with the broth, and you have the perfect soup.
Leftover Turkey Curry
Spicy curry can add some zip to your turkey. Instead of using rice, you can incorporate leftover mashed potatoes. Serve these with turkey, and watch it become a family favorite.
Turkey Shepherd's Pie
This famous casserole is a mainstay in many people's houses after the holiday. You'll be able to use a bunch of your leftovers in this dish. Moreover, it makes a lot, so you can take care of dinner for the entire family. This layered dish will include mashed potatoes and gray on top.
Stuffing Waffles
If stuffing is a popular holiday food in your home, you can use it in leftover dishes, too. For example, this creative interpretation of breakfast also includes eggs. You'll mix them with the stuffing and put the mixture on a waffle iron. The results will put a smile on your face.
Turkey Cranberry Sandwich
One of the easiest ways to use up your leftovers is with this tasty sandwich. You already know that turkey and cranberries go well together. Put them between two slices of bread or a croissant for a lunchtime hit.
You might also like: Is The Heat In Your Car Working This Winter?
Turkey Pot Pie
Lastly, this one is a little more involved, but the final product is filling and mouthwatering. You can use up leftover vegetables along with your turkey and stuffing. Make the homemade crust, and your next meal will amaze everyone.
When your leftovers pile up this Christmas season, never fear. Make these recipes this year, and create some meals that everyone in your home will love.
Disclaimer: The stock image is being used for illustrative purposes only, and it is not a direct representation of the business, recipe, or activity listed. Any person depicted in the stock image is a model.