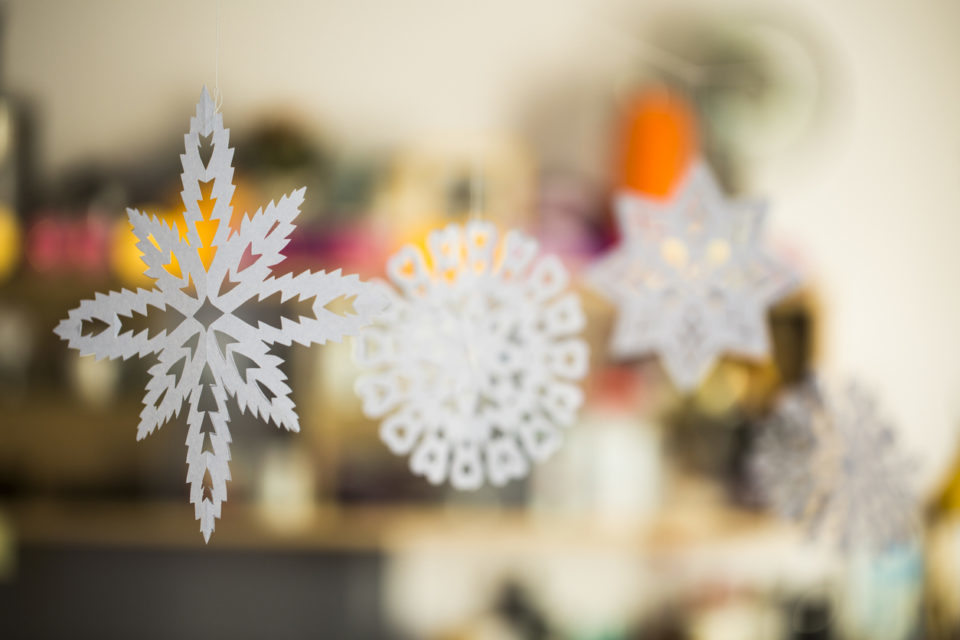 During the winter months, your kids may be stuck inside more than usual. However, you probably don't want them to spend their entire day in front of a screen. Instead of unlimited computer time, help them stoke up their creativity by giving them a simple craft to do. Crafting is a great way for kids to express themselves, and it keeps them entertained when you need to get things done. Plus, you may just be amazed at what they're able to make. Looking for some ideas that your kids are going to love? Check out these adorable winter craft ideas!

Snowmen Toilet Paper Rolls
You know when you want your kids to do a craft with stuff you already have lying around your house? Well, here's one that you're going to love. All you need are some toilet paper rolls, some paint, and colored paper. Paint the toilet paper rolls white to look like a snowman. Then, add a face with some paint and paper. You could even make a carrot nose! Your kids can dress the snowman up however they like. Consider adding a hat or a scarf for a creative look.
Coffee Filter Snowflakes
This is a super easy craft that even the little kids can do. You'll need some coffee filters, pinwheel pasta, and a few straws (paper straws will work here). Get your kids to design the coffee filter, and then place the pasta (which you can paint) and the straws on top in a snowflake design. Every snowflake is different, so your kids can feel free to do any kind of pattern they like. And since you probably already have everything you need at home, it's a fun craft you don't even have to run out to the store for.
You might also like: It's The Perfect Season For A Tasty Salad
Sparkly Snowflakes
If you're looking for a fun craft to do on a snow day, this might be the best option for you. First of all, you're going to need some popsicle sticks. Paint the sticks blue or white to match the color of a snowflake, and overlay them on top of each other, so they form the shape of an asterisk. Then, the fun part comes along. Take plastic sequins and glue them to the popsicle sticks. This will make it look like your snowflake is shimmering and shining. You can even hang up the artwork when your kids are all done.
With these cute winter craft ideas, you'll be able to keep your kids entertained all season long.