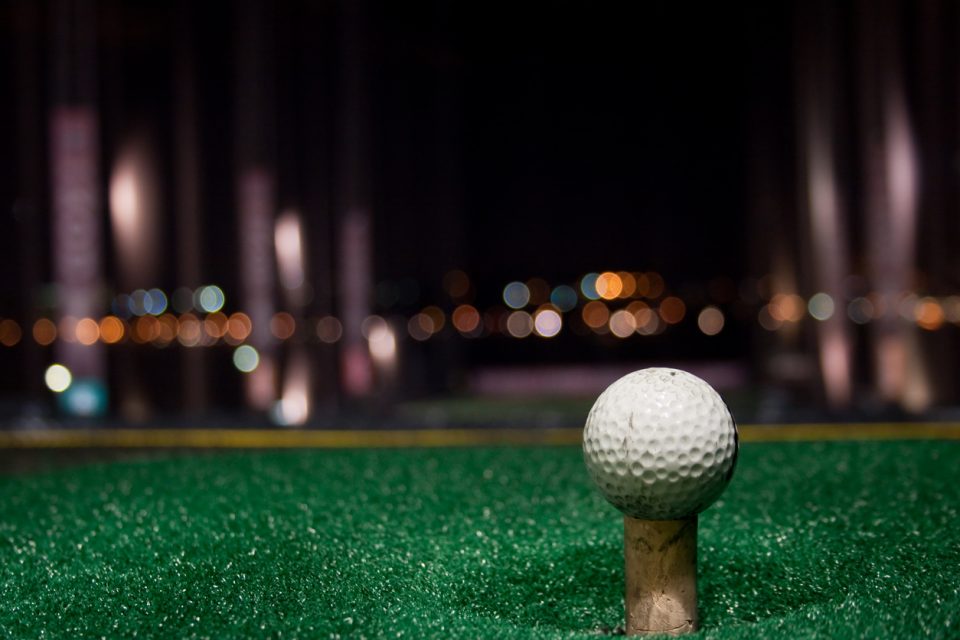 If you haven't been to Topgolf yet, you are in for a treat. You'll get to play a high-tech golf game that is appropriate for anyone from a beginner to a seasoned expert.

You and your group of family and friends will go to your very own bay where you use a touchscreen panel to choose which of Topgolf's games you want to play. They all handle scoring a little differently, but you'll be sure to have a great time with any of them.
Then you take turns hitting shots off the tee with either the free clubs Topgolf provides at each bay or your own clubs you bring with you. Their technology tracks each golf ball and gives you points based on which target it lands in. So just enjoy your swings and let the technology do all the work of keeping up with your group's scores!
Topgolf Extras
If you want to make a day out of it, you're in luck! Topgolf has a full menu with a variety of meals, snacks, and desserts. Birmingham's location also serves a great variety of beer, wine, cocktails, and spirits you can enjoy right from your golfing bay. You can even get soft drinks, water, coffee, tea, and energy drinks.
Topgolf Birmingham is located downtown near the BJCC. You can find them at 111 24th Street North.
Best of all, you can get breakfast and brunch at Topgolf Birmingham. The special menu is served from 9 a.m. until noon on weekdays and 9 a.m. until 2 p.m. on weekends.
You might also like: It's Never Too Early For Yard Work With A Mower From Brannon Honda
When You Can Play
Topgolf Birmingham is open from 9 a.m. until 12 a.m. Monday through Thursday, 9 a.m. until 2 a.m. Friday and Saturday, and 9 a.m. until 12 a.m. on Sunday.
Playing time is priced per bay instead of per person. So you can split the cost between your whole group! At Topgolf Birmingham, bays are $25 per hour from 9 a.m. until noon, $35 per hour from noon to 5 p.m., and $45 per hour from 5 p.m. until closing.
While you're in Birmingham, make sure you visit Brannon Honda. We can help you find the perfect new (or new to you) car, truck, van, or SUV. Take a look online first to see what catches our eye. Then come in to the dealership for a test drive.