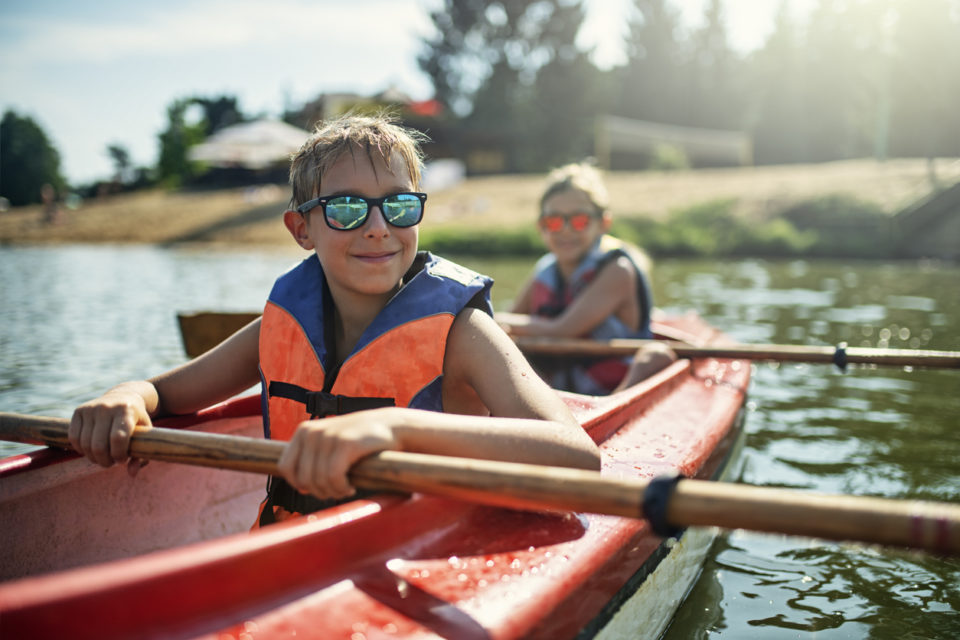 Kids spend all school year counting the days until summer vacation. And when it finally arrives, they can end up feeling bored. You can avoid summer boredom this year by enrolling your kids in camp. Check out some of the best summer camps and enroll your kids today.

Dawson Music Academy
If your kids love music, consider sending them to the Dawson Music Academy on July 19-23. It's open to all skill levels, and kids can bring their own instruments or rent one from the camp. Kids are placed in small groups of up to ten campers. The placement is based on skill level, so you don't have to worry about your kids being overwhelmed. While music is the focus, your kids will also enjoy art, recreation, and more. Then, at the end of camp, the campers will grab their instruments and show what they've learned at the Camp Showcase.
YMCA Camp Cosby
If you want your kids to have a traditional summer camp experience, check out YMCA Camp Cosby. The camp is open for one-week sessions through July 31. Each week has a new theme, so there's always something new to enjoy. Campers will also have access to tons of amazing activities, including zip lines, canoeing, wakeboarding, and horseback riding. Your kids won't be bored for even a second when they go here.
Deer Run Camps and Retreats
Your kids can also enjoy a traditional summer camp experience at Deer Run Camps and Retreats. The camp is located on 150 wooded acres. Campers in grades 3-10 can attend for a week, while two-week camps are available for those in grades 6-10. The last day of camp is July 23 for all age groups. Campers have access to a lake, zip line, boating, paintball, archery, and so much more. They can even engage in ax throwing at this camp.
You might also like: Must-Have Pool Accessories This Year
Gross Out Camp (Fresh Air Family)
Gross Out Camp takes place in four locations. You can send your kids to camp at Vulcan Park, Trussville, Vestavia, or Cook Springs. The final sessions start on July 26 in all locations except Vestavia. Its last session begins on August 2. Gross Out Camp is ideal for budding scientists who don't mind getting a little dirty. Kids explore nature, conduct science experiments, play games, and so much more. Most importantly, they will develop critical thinking skills during camp. Only 20 campers are in each group, so your kids can also expect personalized attention at this camp.
As you can see, you have lots of excellent options for summer camp. Whether your child is a budding musician, loves science, or wants a traditional camp experience, you can find what you're looking for this summer. Just remember that spots can fill up quickly, so reserve a place for your kids soon.