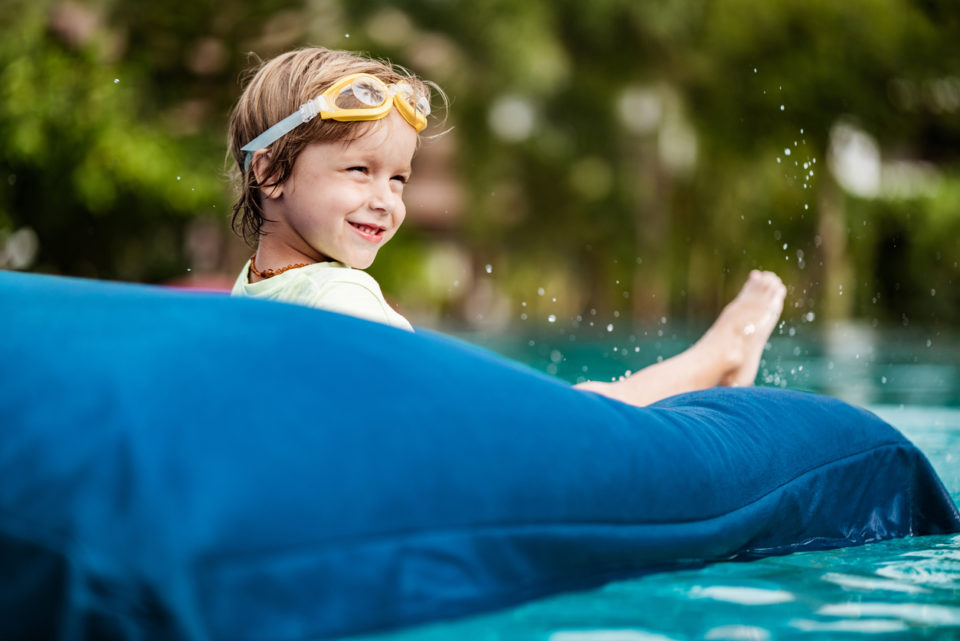 Summer is arguably the best time of the year. Kids are out of school, the sun is out, and the pools are open! If you spend most of your summer days at the pool, you know things may get a little quiet from time to time. If you want to keep your kids and family entertained by the pool all summer long, we have a list of must-have pool accessories to try out. Take your pool days next level this year with these fun toys.

Unicorn Float
You may have thought the unicorn fad was over, but it's far from that. This float is a must-have, especially if you have little girls who can't get enough of everything unicorn.
Spaceship Squirter
Forget what you thought you knew about bumper cars. Get a couple of these entertaining floats to keep everyone occupied for hours. If you are looking for a pool game that will wear your kids out, this is it! They may need a nap after playing this one.
Floating Hoops
This floating basketball hoop is great for family games. Create your teams and let the competition begin. You can even try out specialty games like Horse where each player takes turns shooting at the hoop from different locations.
Hamster Wheel
Snag two of these floating hamster wheel floats and see who can get to the other side of the pool first. This idea is so fun and will leave the whole family wanting to play more.
Log Jousting
Need something for more competitive kids? This exciting pool game will bring out your child's inner-gladiator. You can host competitions and see who comes out victorious.
Airplane Float
Does your child have a passion for aviation? Well, they may be too young to think about flying a plane, but even if they are just in the toddler phase, they will love gliding through the water on this fun float.
You might also like: 13 Activities To Do At Oak Mountain This Summer
Diving Toys
For kids who are experienced swimmers, diving toys are a must. Check out these Avenger diving toys and see how many your kid can gather.