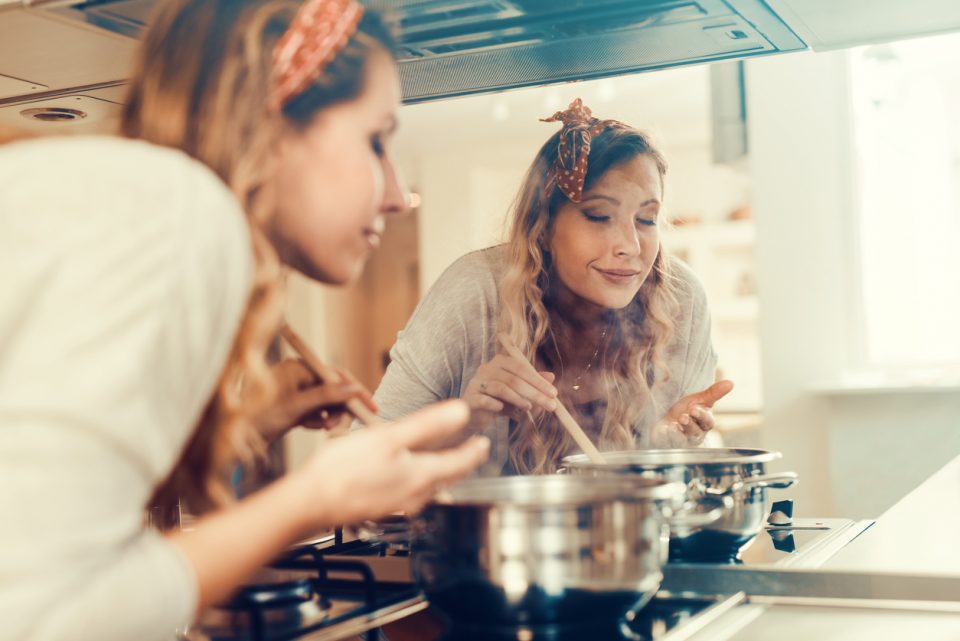 Sometimes, you come home from work, and all you want to do is eat a nice, hearty meal. In the summertime, you may be able to whip up a salad quickly, but in the winter, you probably want something nice, warm, and comforting. So, what should you make? Don't stress yourself out about cooking, and don't get on your phone and order delivery again. Instead, check out these winter meals that will keep you warm all season long. Staying inside and cooking for yourself is looking better and better.
Slow Cooker Mac and Cheese
There's something about mac and cheese that really just makes you feel like a kid again. Not only is it delicious, but it also may remind you of your childhood, which may be exactly what you want after a long, cold day. And when you go for this slow cooker mac and cheese recipe, you won't even have to worry about preparing it after work. Just put all the ingredients in your slow cooker before you head out for the day, and when you come home, it will be all ready to eat.
Lemon Chicken Piccata
Want to make something that looks impressive but is actually as easy to make as can be? Just try out this lemon chicken piccata. This pasta dish is hearty, which will keep you warm during the cold winter months, but it also has some zest from the lemon that will have you thinking of warmer days. Whether you want to cook it when you get home or you'd rather bring it to a get-together with friends, you really can't go wrong with this recipe.
Spicy Ramen with Tofu
Nothing warms you up like some spicy food, and that's just what this spicy ramen with tofu will do. Ramen is hot and brothy, which is perfect for when you're cold or even if you think you might be getting sick. And since this recipe boasts so many vegetables and a ton of protein, you'll feel great after you eat it. Perfect for vegetarians and meat-eaters alike.
You might also like: Grab Some Pho In The Area
Spicy Vegan Lentil Soup
Want to make something your vegan friends can eat and that will surely warm you up on even the coldest winter nights? You should go for a spicy vegan lentil soup. This soup may look light, but it's seriously hearty. It's going to be a long time until you're hungry again when you go for this soup.
With all of these options, you can stay in the kitchen all winter long.