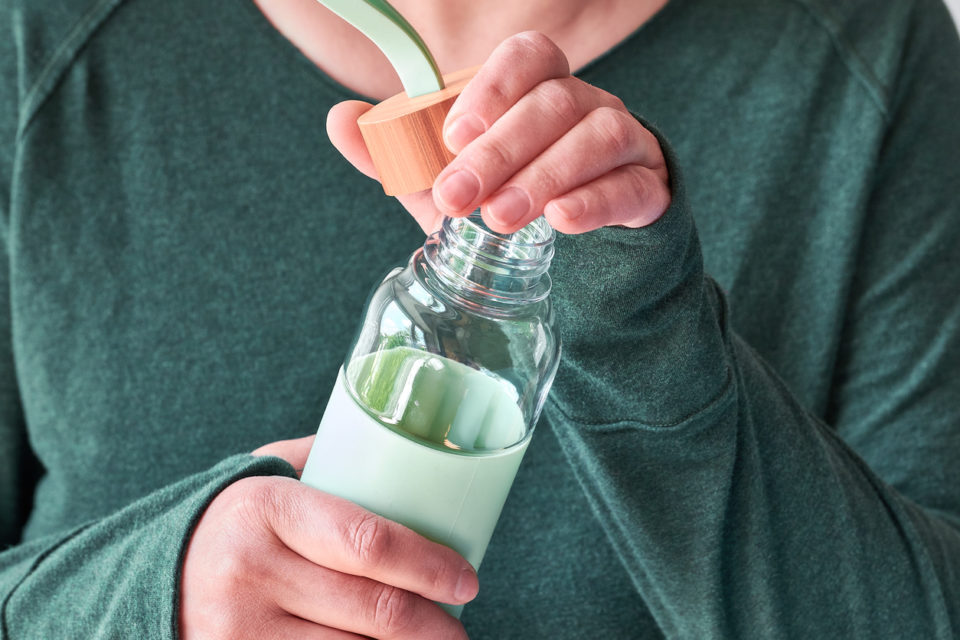 It's that time of the year where the Alabama heat can be excruciating. If you find yourself buying a new pack of water bottles every week to keep hydrated, it may be time to look into a reusable water bottle. Not only will it save you money in the long run, but they are long-lasting and will also keep your water fresh all day long. Check out these water bottles that you can take with you anywhere!

Yeti Rambler
Yeti is known for the reputation for quality products, from coolers to reusable water bottles. This 18-ounce water bottle will prove to you that Yeti makes the most durable products. This rambler will keep any beverage hot or cold. Also, the stainless steel and DuraCoat Color finish help keep the bottle sturdy and not lose color, peel or crack. The easy-grip TripleHaul provides leakproof protection. Also, this water bottle is dishwasher safe.
Soma Glass Water Bottle
This water bottle is made from shatterproof borosilicate, meaning it is designed to stand up to regular use. It also has a protective silicone sleeve for a no-slip grip. This bottle comes in a 17 or 25-ounce size. These are very minimalist, and it comes with a bamboo cup as well. Also, there are a few soothing colors to choose from, so you will definitely enjoy the simplicity that comes with this water bottle.
S'well Stainless Steel Traveler
This stainless steel bottle can keep your drinks cold for 26 hours and your hot drinks hot for up to 11 hours. How great is that? This water bottle is wide enough for ice cubes for an easy toss and go. These stainless steel bottles come in a few different patterns that are sure to get a few compliments wherever you take them.
Hydro Cell Stainless Steel Water Bottle
If you have a hard time choosing between a screw-on cap or straw, this water bottle is for you. This stainless steel bottle comes with two lids, so you don't have to choose. This bottle can keep cold drinks for 24 hours and hot drinks for up to eight hours.
You might also like: The Honda Odyssey: A Safety Review
Hydro Flask Standard Mouth Bottle
This Hydro Flask bottle comes with a cap that easily screws into the bottle and also has a handle for carrying. It's also BPA and phthalate-free and made of stainless steel. This bottle doesn't sweat, and it is also dishwasher safe which is convenient. There are so many fun colors to choose from with this Hyrdo Flask!