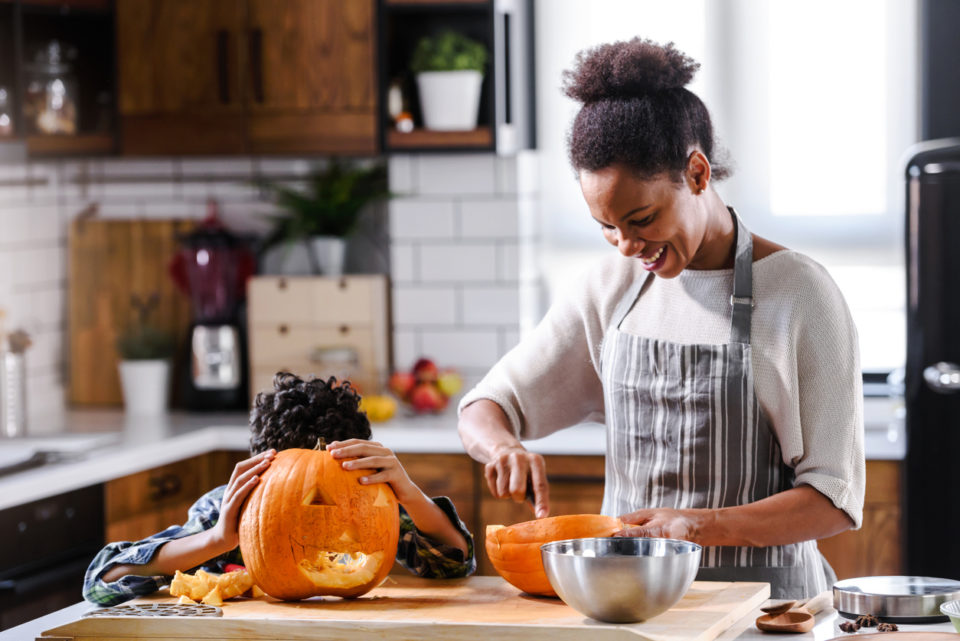 You and your kids look forward to the month of October every year because it's filled with fun activities and yummy treats. One of the most exciting activities that rolls around when the leaves start to change is carving pumpkins. This classic family fun project is an awesome way to tap into some creativity and make some memories together. That's why Taste of Home put together this helpful list to help you carve your best jack-o-lantern this Halloween.

You Don't Need Fancy Tools
In most cases, you don't need a fancy carving kit to get the job done. Most simple carving kits run for about eight bucks and will have all of the tools you'll need. This group of tools includes a detailer, poker, scooper, tracer, and carver. If you want to go above and beyond, use a scrubber sponge to smooth out the surfaces of your cuts.
Open Up The Pumpkin From The Bottom
This little-known hack will save you time as well as prevent a mess. When opening from the bottom side, a lot of seeds and stringy pumpkin guts will fall from the bottom. Using this technique will cut your prep time in half and save you from cleaning up after.
You might also like: Satisfy Your Sweet Tooth With These Fall Cookie Recipes
Trace the Design
Once you've cleaned out your pumpkin, you can save time cutting out your design if you trace it first. A good material for this could be sewing transfer paper that can be found in most craft stores. You'll need to tape your traced design onto your pumpkin, and then trace over the design with a ballpoint pen.
Now that you have all of the info you need, it's time to get carving and see what masterpieces your family can come up with. If you're looking for a 4-wheeled masterpiece, stop by Brannon Honda today!