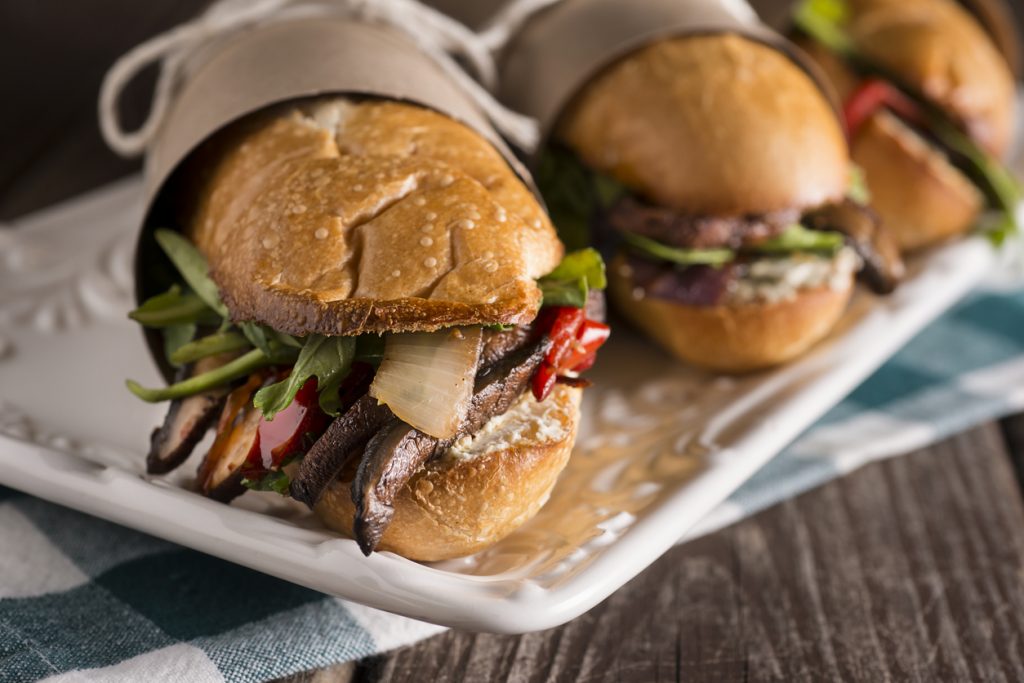 Sandwiches, bagels, maybe a cup of coffee and some latkes for the table. You can find it all at Mile End, a true Jewish deli now open in Southside. They serve breakfast, lunch, and dinner seven days a week, so grab a bite at the latest addition to our vibrant culinary scene!

CLASSIC DELI FARE AND MORE
Magic City foodies have praised Mile End for its genuine NY Deli offerings, and the menu covers a long list of classic comfort food. The familiar sandwiches are all there, including the Rueben, chicken salad, cheeseburger, and more. If you've brought a formidable appetite, you may opt for an entrée like the mouth-watering salmon, slow-smoked prime rib, or schnitzel.
The deli also offers a variety of wood-fired bagel sandwiches like the New Year with Honeycrisp apple, arugula, and honey walnut cream cheese; or the Beauty with cold smoked Atlantic Salmon tomato, onion, capers, and cream cheese. Jewish cuisine permeates the menu, with matzo ball soup, latkes, and other favorites. The bakery counter preps fresh-baked food to-go, and if you need a little caffeine after your meal, the deli also serves Stumptown Coffee from Portland.
INTERNATIONAL INSPIRATION
The Jewish dishes come from beloved family recipes, but the culinarians behind Mile End also draw heavily from Canadian cuisine. You'll notice tangy kraut on the Hoyt Dog, and smoked meat factors in where other delis would opt for pastrami. Of course, Mile End offers several takes on the Canadian staple, poutine. The classic dish of fries, gravy, and curds can be ordered on its own, with smoked meat, or as a special version that varies from month to month.
FROM BROOKLYN TO BIRMINGHAM
The origins of this deli can actually be traced back to Brooklyn, where the first Mile End opened in 2010. The founders aimed to share the cherished Jewish comfort food of their youth with a wider audience and expanded to Manhattan two years later. By 2018, they ventured south with an outpost in Nashville. The Birmingham deli opened in early 2019 with local chef Adam Grusin at the helm.
You might also like: Find Birmingham's Best Specialty Burgers
BRANNON HONDA
If you're craving a new ride, come see us at Brannon Honda. We have a broad section of new Hondas as well as pre-owned cars, vans, trucks, and SUVs from a diverse assortment of different makers. Our insightful team will listen to your preferences to help you find the right vehicle for the right price. Everything on our lot comes with a great value, and our incentives and special offers can make the ride of your dreams even more affordable.