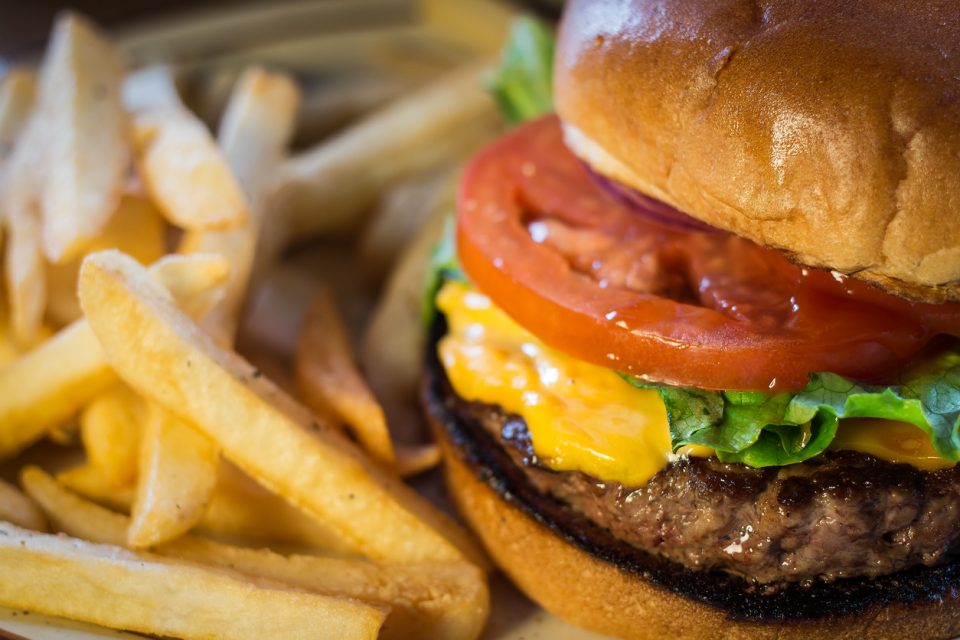 When a burger craving strikes, sometimes drive-through fare just won't cut it. Lucky for you, Birmingham and its surrounding areas are chock-full of premium burger purveyors ready to satisfy your juiciest, beefiest, cheesiest desires. You probably already have a go-to burger joint, but read on to expand your list of standouts with a few of ours.

Jack Brown's
Located at 2811 7th Avenue South, Jack Brown's is known for its quality burgers featuring 100% all-natural Wagyu beef. Simple and basic is the foundation here, but the patty-cheese-bun formula doesn't stand in the way of big flavor on their standard burger options. Beyond the standards, however, there is a list of specialty burgers with descriptions that will get your mouth watering. Consider the Dr. Gonzo, with sautéed mushrooms, Guiness fried onions, applewood smoked bacon, and Swiss cheese. Or the Greg Brady, with a heaping helping of house-made mac and cheese and potato chips stuffed inside. Or the Shocker, a fiery burger topped with jalapenos, habaneros, Shocker sauce, and pepper Jack cheese.
Shake Shack
The Summit is home to Birmingham's first Shake Shack, a beloved chain born from humble roots as a kiosk in Manhattan. Serving up delicious burgers made with 100% all-natural Angus beef, a wealth of fresh toppings, and their own special ShackSauce, Shake Shack has a number of menu offerings that will curb even your most stubborn burger craving.
Twisted Root Burger Co.
Located at 2501 Rocky Ridge Road in Vestavia Hills, Twisted Root has a diverse menu of beyond-basic burgers in addition to favorite standbys. Go simple with the All American (double American cheese and bacon on a beef patty), go indulgent with the Freshman 15 (topped with smashed fries, melted cheddar, fried egg, and bacon), or go exotic with your choice of alternative meets like buffalo, venison, elk, lamb, ostrich, rabbit, duck, boar, and more.
You might also like: 3 Date Night Restaurants In Birmingham
Brannon Honda
If your craving for savings is as big as your craving for Birmingham's best burgers, you should pay a visit to Brannon Honda. We aim to satisfy with our huge selection of new Honda models and used cars, trucks, vans, and SUVs from all different manufacturers. And as much as you love our selection, you'll love our prices even more. All of our vehicles are priced to sell, and we offer a compelling lineup of special offers and incentives all geared to make your number-one vehicle more affordable than you ever thought it could be. Don't wait another day to indulge your desire for a new or used car from Brannon Honda!