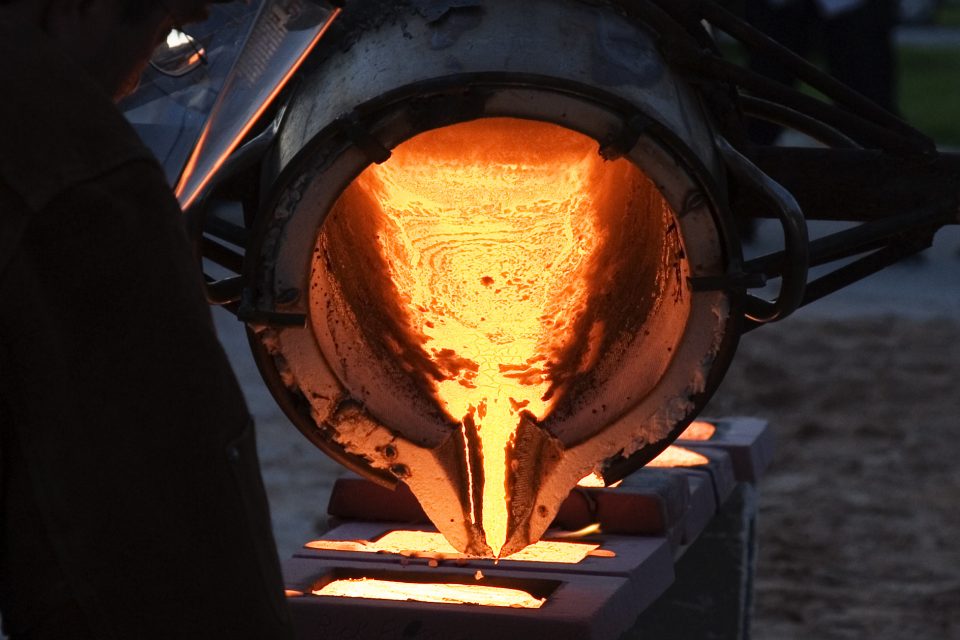 Have you always wanted to make your own cast iron bowl? Well here's your opportunity. The Cast Iron Bowl-O-Rama with Sloss Metal Arts in Birmingham, AL, is coming up. That's right – you get to create your own cast iron bowl, or doodle bowl, at this event! Sloss Metal Arts says this class is "like sips and strokes on steroids." All the bowl molds and tools are provided for you, so all you need to bring is your friends and fill your Friday night with cast iron creative fun.

Details on When and Where
The Cast Iron Bowl-O-Rama will be held on Friday, May 18th at 6:00 pm at Sloss Furnace in Birmingham, AL. Sloss Furnace is located at 20 32nd Street North in Birmingham, AL, and if you're from the area, you probably already know about this National Historic Landmark. While operating as a pig iron-producing blast furnace from 1882 until 1971, it was the largest manufacturer of pig iron in the world. It remains just as it did in the late 19th century and serves as a monument to the Industrial Revolution and Birmingham's rich industrial heritage.
More About Sloss Metal Arts
Sloss Metal Arts began their metal arts program back in 1985 with various workshops, exhibits, and conferences. From forging to fabricating, the organization focuses on using cast iron as an art form while giving professional artists a place to facilitate their cast iron work. Along with providing a home for artists in the area, the group also aims to introduce casting, welding and forging to those with no metal work experience in order to spread this art form.
Other Workshops Offered by Sloss Metal Arts
Along with the Cast Iron Bowl-O-Rama event, Sloss Metal Arts offers many other workshops including a casting workshop, welding workshop and blacksmithing workshop. While the casting workshop is geared towards those with no experience but an interest in casting design, the welding workshop aims to introduce attendees to the basic process of steel fabrication. The blacksmithing workshop teaches members how to work with fire, a hammer and an anvil while exploring the processes of blacksmithing.
You might also like: Don't Miss the Do Dah Day Pet Parade in Birmingham, AL
Get Your Cast Iron Bowl-O-Rama Tickets Today
Tickets for the Cast Iron Bowl-O-Rama are only $45, and that includes all the material to make your own cast iron bowl! You can purchase your tickets online here. In order to pour iron, there must be 20 or more in attendance, otherwise, bowls will be poured during the next scheduled iron pour and picked up at the visitors' center. To learn more about Sloss Metal Arts and the workshops they offer, visit their website here.
Ready to head to the Cast Iron Bowl-O-Rama at Sloss Furnace in your new Honda? Then visit Brannon Honda in Birmingham, AL, today! We look forward to serving you!