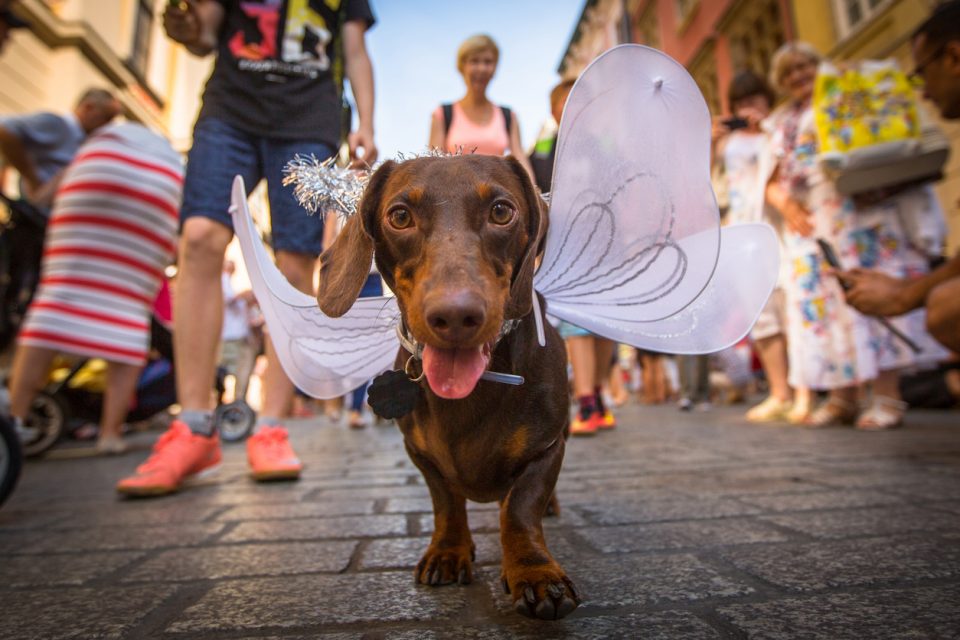 Whether you're a dancer, mime, clown, member of a marching band or just someone who wants to walk in the parade with their pet, you're invited to come take part in the Do Dah Day Pet Parade in Birmingham, AL! The Do Dah Day Parade will be on Saturday, May 19th at 11:01 am in Birmingham's historic Highland Avenue parks! The parade is set to head westbound on Highland Avenue, past Rushton & Rhodes Parks, and end at Caldwell Park.

Kick Off the Parade with Do Dah Day Eve
Just as you thought, Do Dah Day Eve will be held on May 18th, the day before the official parade. From 7 pm until 11 pm, the community will join together to kick off Do Dah weekend! Sponsored by iCantina Tortilla Grill, the best part about this event is sure to be the candidates campaigning to be this year's Do Dah Day Pet King and Queen.
Register to be in the Do Dah Day Parade
Registration begins at 9:01 am at the Parade start location at Highland Ave & 33rd Street South. If you want to have a car or float near the front of the parade, you're encouraged to be there at 9 am sharp! By participating in the parade, you'll have a chance to win awesome prizes in various categories, including best float, best team, largest pet, best-dressed pet, and our personal favorite, best pet/owner look-alike.
Other Ways to Get Involved in the Parade
Of course, other than simply coming to watch the parade, there are many ways to get involved without actually walking in it. You can also take part as a volunteer at the event, become a sponsor, or be a vendor. If you'd like to join other Birmingham businesses like Bright House, Birmingham Mountain Radio, and Sky Castle in sponsoring the parade, you can let them know here. You can also contact the volunteer coordinator here to let them know you'd like to help out at the parade.
You might also like: Why a Honda Robotic Lawn Mower is All the Rage
The Mission of Do Dah Day
Do Dah Day, Inc. is a non-profit organization that aims to raise funds to go towards homeless animals in the Birmingham and Jefferson County areas. Since it was first founded in 1992, Do Dah Day, Inc. has raised more than $1.3 million for beneficiaries like the Greater Birmingham Humane Society and the Friends of Cats and Dogs Foundation.  These funds, along with the time of its volunteers, greatly benefit the local animal charities in the area.
With so much fun to be had, plus the fact that so many homeless animals in the area benefiting from the proceeds, this is an event you don't want to miss!
Want to bring your pet along to the Do Dah Day Parade? Then visit Brannon Honda in Birmingham, AL, and we'll get you behind the wheel of a vehicle that makes it incredibly easy to bring your four-legged best friend along for the ride!