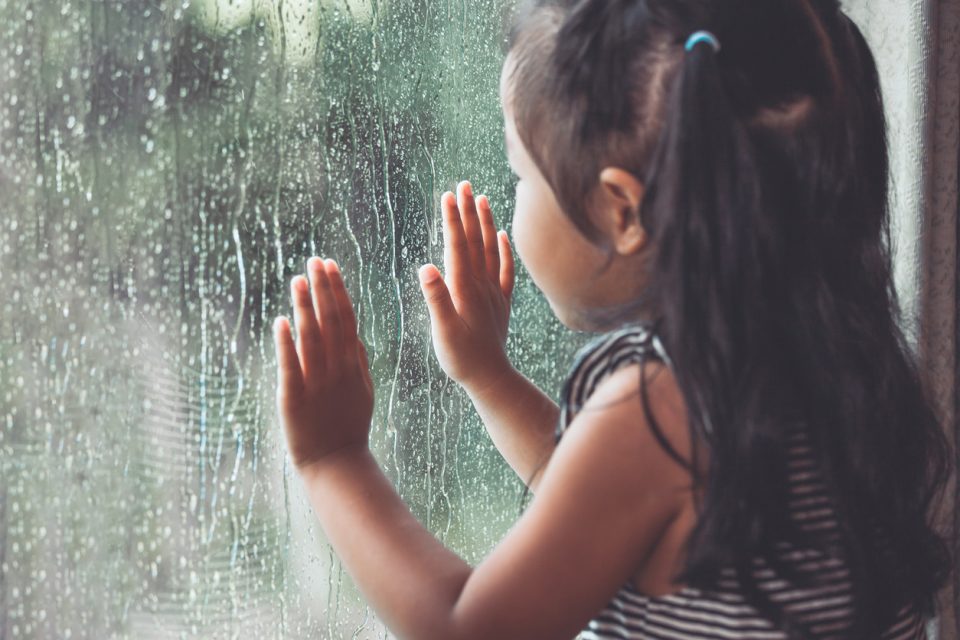 After spending several days cooped up inside with your family, you might find that your stockpile of "rainy-day activities" has run out. Don't worry – we're sharing a few kid-friendly ideas from Good Housekeeping that you can use to spread happiness and chase away boredom. Next time cabin fever starts to set in, break out one of these tried-and-true methods for restoring serenity in your household. The kids will love the activities, and you'll love the peace and quiet!

Clever Crafts
Finally, you can put all those fabric scraps, half-used glue sticks, crayon stashes, glitter pens, and old buttons to good use. Scavenge your house for anything that kids could repurpose in their own masterpieces. They can create 3D artwork with odds and ends, string beads for fun jewelry, and let their imaginations soar. Grab some twine and clothespins and hang up their work for an art show display in your own living room.
Bake Up Some Fun
This idea is a twofer: an activity and a snack! Your kids will love to help you whip up and design some yummy treats in the kitchen – and they'll be even more motivated by the knowledge that their efforts will be rewarded with something delicious that they helped create. Depending on your kids' ages and fine motor skills, things might get a little messy. If it does, get them to help with clean-up, too.
Camp In
Who doesn't have fond memories of getting together with siblings and friends to create forts out of blankets and  pillows? Let your kids make those same memories by setting up a makeshift campground to play in – or even sleep in? For dinner, hot dogs and s'mores will do nicely. When it gets dark, grab some flashlights, huddle up, and let everyone share their favorite campfire tales. There's another bonus to this type of indoor camping experience, too: no bugs, no dirt, and bathrooms right down the hall.
You might also like: Amp Up Your Morning At Bandit Patisserie In Homewood!
Board Games
There's nothing boring about board games. A good old-fashioned family game night is perfect for families with older kids who aren't easy to sell on things like blanket forts and DIY crafts. Break out your favorite games or learn a new one together. This classic activity is a great way to engage the whole family and keep everyone talking and laughing the time away. Pro tip: Don't forget the snacks. Everything is better with snacks.