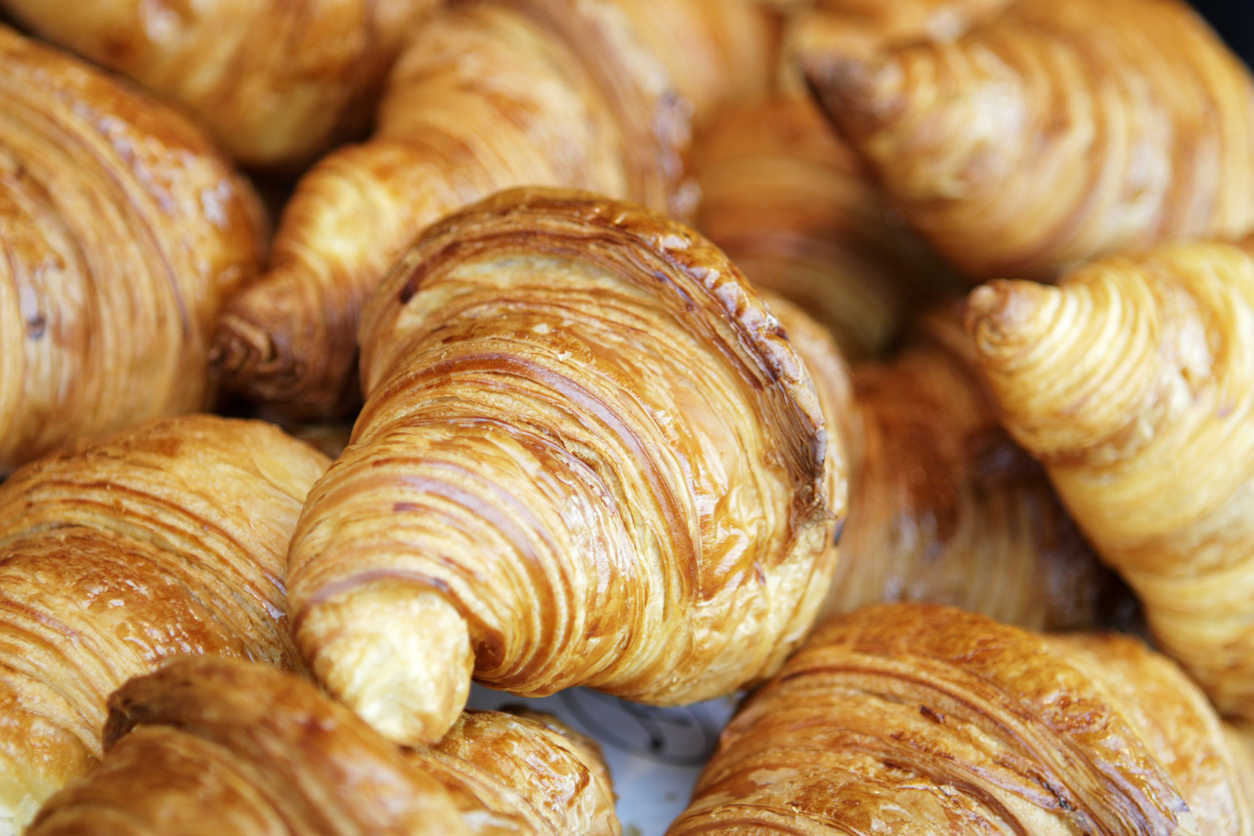 Looking for a sweet cafe to start your day? Grab a pastry, coffee, and a table in the sun at Bandit Patisserie in Homewood!

Eat At Bandit
The moment you step through the dark wooden door under the white and blue awning you'll be greeted by the smell of fresh, buttery baked goods, breads, and gourmet coffee. Bandit specializes in pastries, breakfast sandwiches, salads, tartines, bread, and pizza, all of which are available on the menu every day. Customers love their Bandit Breakfast Plate with two eggs, sausage, bacon, avocado, and homemade sourdough bread; the Smoked Salmon Tartine with cream cheese, cucumbers, red onion, capers, and dill; and the pizza and salad combo, which features the daily-changing pizza and a house salad.
Looking for something on the lighter side? Try one of Bandit's famous croissants, house-made poptarts, almond croissants, pain au chocolat, lemon meringue croissant tarts, rosemary shortbread cookies, or a slice of quiche! Their pastries are baked fresh daily completely from scratch.
The Making Of Bandit Patisserie
Bandit is a dream many years in the making. It's owned by Kristen Farmer Hall, who is a renowned pastry chef, and Victor King, a chef who has previously worked under Frank Stitt at Highlands Bar and Grill. Hall began her baking career with a pop-up shop in Birmingham's Woodlawn neighborhood, with a booth at the Pepper Place Farmer's Market following soon after. From Pepper Place, Hall opened an event space in Avondale, where she and King began hosting pop-up dinners, which grew into Feast & Forest in the heart of the Central City neighborhood on Second Avenue North. After a few years of immense success with Feast & Forest, King and Hall closed up their first shop and moved down the block to Morris Avenue where they opened The Essential, an upscale cafe serving handmade pasta, delicious entrees, and of course – Hall's pastries. Finally, in Fall 2019, Hall and King opened up Bandit Patisserie in downtown Homewood with Hall at the helm of the kitchen, serving fresh pastries all day every day.
You might also like: Spring Cleaning With The Kids
Sweet Savings At Brannon Honda
What goes great with coffee and pastries? A new Honda vehicle to drive home in. Stop by and visit Brannon Honda today to see all of the sweet savings we have in store for you!