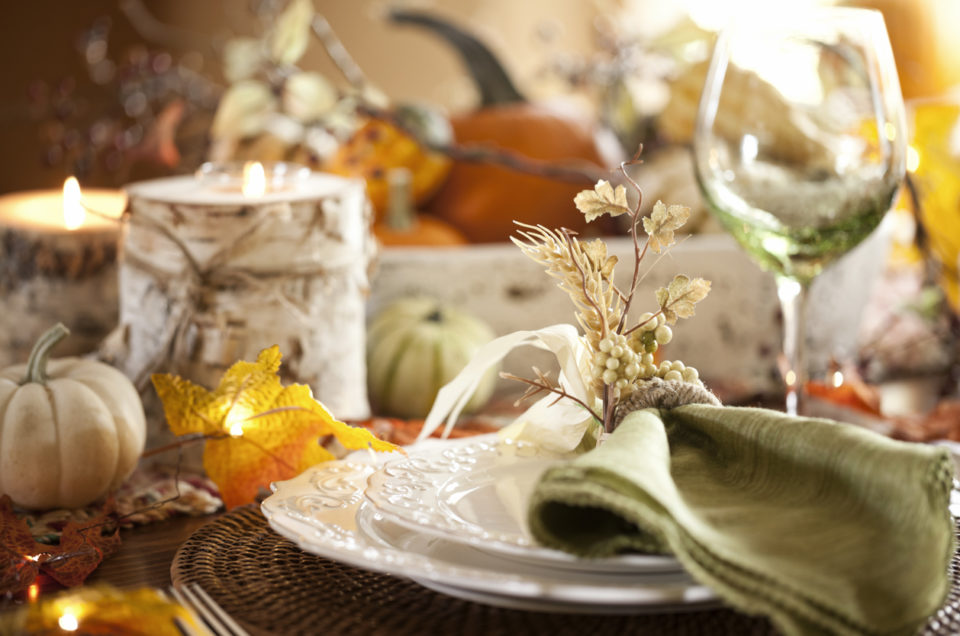 Decorating for Halloween and Christmas is fun, but don't miss out on your chance to decorate for fall too! Fall décor looks incredible throughout the season. If you're unsure of how to transition your Halloween trimmings into more subtle fall décor, then you've come to the right place. Follow these three steps and you'll be ready to properly celebrate this season of thankfulness.

Take Down Halloween Items
First, you need to take down all overtly Halloween-related items. These are items such as ghosts, spiders, Halloween signs, and cobwebs. Leave out any pumpkins, scarecrows, orange string lights, hay bales, or candles. On their own, these items are perfectly appropriate fall décor. Get creative and scatter these things around your front porch or mantel until you've found a pleasing arrangement.
Corral Your Containers
One of the simplest items to reuse is the gorgeous glass container you used for Halloween candy. Remove the candy or anything else you had in it and wash it out. Now all you need to do is refill the containers with leaves, miniature pumpkins, gourds, pinecones, or maybe even a fall potpourri mix. Make sure you love the overall aesthetic of what's in your glass container since you'll be enjoying it for the next few weeks.
You might also like: Satisfy Your Sweet Tooth With These Fall Cookie Recipes
Transition Your Pumpkins
Pumpkins are perfect for both Halloween and fall home trimmings. Even if you've carved your pumpkins for Halloween, you can still use them for the rest of the fall. Simply turn the pumpkins around to the uncarved side for a relaxed fall vibe. You can also hide the carvings by piling your pumpkins together or scattering them among hay bales or fall-colored leaves.
Great fall décor doesn't need to be expensive or elaborate. Use these three simple steps to save money and time this season. Holiday seasons are busy enough without having to completely overhaul your decorations. Instead, use this time to make memories with loved ones.
While you're freshening up holiday décor, don't forget to freshen up your ride at Brannon Honda this month!