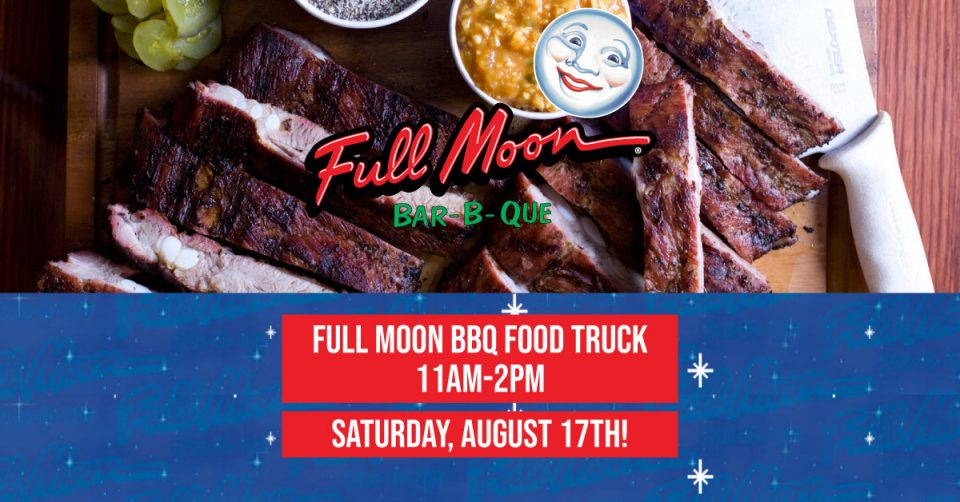 Barbeque in the south is a staple, and one restaurant tops them all with options for the whole family, catering, and a food truck. Can you guess which one? It's Full Moon Bar-B-Que! To make a good thing great, Brannon Honda is hosting the "best little pork house in Alabama" on Saturday, August 17. If you love going to a Full Moon Bar-B-Que restaurant, you won't want to miss the food truck!

BBQ At Brannon Honda
Nothing brings the community together like good BBQ! The Full Moon Bar-B-Que food truck will pull up to Brannon Honda at 11 a.m. and stay until 2 p.m. on Saturday, August 17. Bring the whole family for lunch, and walk the lot at 300 Gadsden Highway, Birmingham, AL 35235.
Full Moon Ultimate Food Truck
Full Moon Bar-B-Que was named in the Top Ten BBQ Restaurants in the U.S. by the Huffington Post, and it is obvious why! The meats are slow-cooked over a hickory wood-fired pit every day. From ribs, grilled chicken, and pulled pork, to the famous Chow-Chow, a spicy-sweet relish, there is sure to be some good eats for the family. No matter what you like, there's something for everyone at the food truck. Come enjoy delicious southern-style BBQ, and load up on the barbeque sauce!
You might also like: Cool Down With A Frozen Treat In Birmingham
Brannon Honda
When you stop by for some BBQ at 300 Gadsden Highway, Birmingham, AL 35235, you should also stick around to take a look at our inventory of high-quality used cars, trucks, vans, and SUVs from Honda as well as other popular automotive brands. Just like the food truck has BBQ for everyone, we also have something for everyone here at Brannon Honda, and we can't wait to prove it to you!