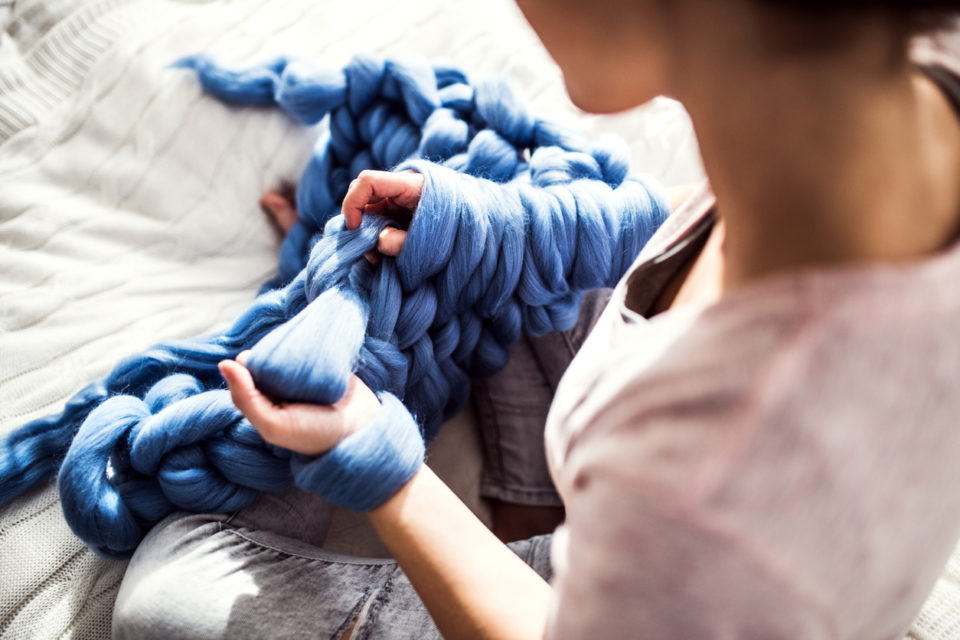 The weather is cooling off outside each day as we get closer and closer to Christmas. That means the blankets are being pulled out of the closets with glee. If you enjoy snuggling up under a warm blanket then you know you can never have enough of them. This season, you and your family should make time to make your own soft blankets. It's much easier than you think, and there are multiple no-sew or minimal-sew options that are easy and even kid-friendly. If you need some inspiration, check out these ideas on how to put together beautiful, simple blankets in just a few minutes.

Braided Edge Blanket
This is a super easy activity that's fun for all ages. You'll need two cuts of fleece material suited to whatever size you believe is best, scissors, and a ruler or measuring tape. All you do is cut the edge of the fleece into identically sized strips and braid them together. That's it for this gorgeous blanket. The braided edge really adds a special touch.
Muslin Swaddling Blankets
These turn out so cute. All you need is gauze fabric, scissors, thread, stamps, and fabric ink or paint. Cut the gauze fabric to your desired size, then choose a stamp and ink or paint color and stamp away. The only sewing is if you want to hem the edges, but that isn't required. It's totally up to you. Once you're done, you'll have an adorable swaddling blanket for your baby.
You might also like: These Delicious Apple Dessert Recipes Are The Perfect Treats
Loop Yarn Blanket
Yarn is not nearly as intimidating as you might think it is. This craft requires no hooks or needles, so don't let the idea of yarn make you scroll past this blanket. To make this soft and pretty blanket, all you'll need is yarn and scissors. You can choose yarn that's all the same color, or you can choose yarn with multiple colors to add a look that appears complicated, but was actually super easy.
Give these blankets as gifts or keep them for yourself this season! Stay cozy in a new car this season from Brannon Honda!