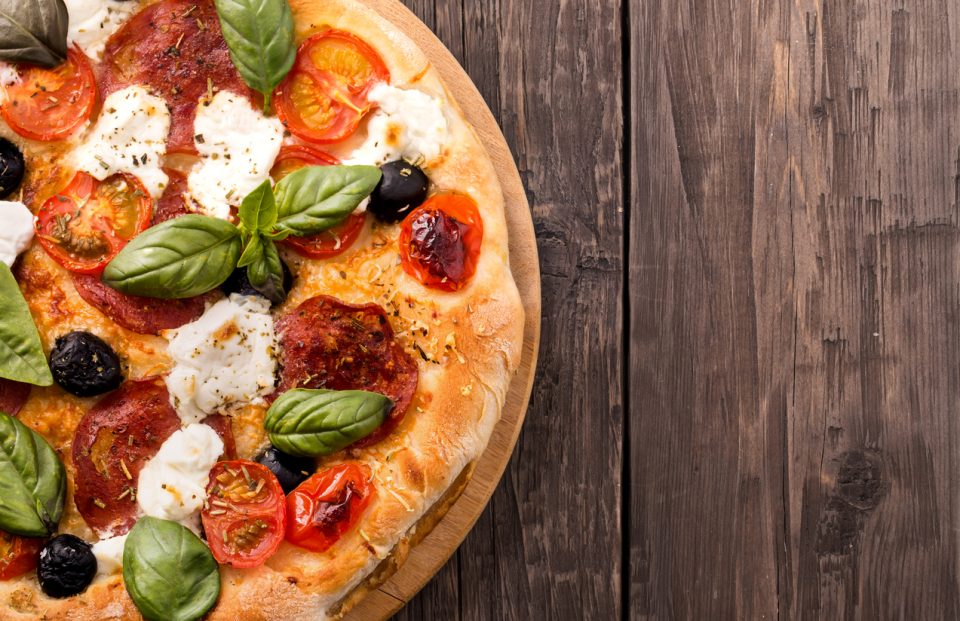 You've got a tantalizing array of options when it comes to finding great pizza in the Birmingham area. In our culinary-oriented community, there are as many types of pizza as there are people who love each of them – a full spectrum of thick and thin crusts, rich sauces, creative topping combinations and flavor profiles. You probably already have your own list of favorite local pizza places, but we'd like to introduce you to a few of ours. If you haven't tried these yet, they're well worth a visit. We hope you find love at first slice.

Post Office Pies
Boasting "hand tossed pizzas cooked to perfection in wood fired brick ovens," Post Office Pies is a popular Avondale pizzeria, located at 209 41st Street South. From the deliciously basic Margherita to the decadently rich White to the meat and cheese-laden Italian, Post Office Pies has a pie to suit any palate. Or, you can build your own with the array of sauces and toppings.
Davenport's Pizza Palace
This classic establishment has been around since 1964. Located at 2837 Cahaba Road in Mountain Brook, Davenport's offers dine-in and carry-out options. With their robust made-from-scratch sauce and hand-crafted crust, the pizza is a cut above what you'll get at fallback pizza chains. Vintage video games add to the family-friendly vibe. Davenport's offers daily lunch specials Monday through Friday, but even at other times the delicious menu offerings are reasonably priced.
Tortugas Homemade Pizza
With its laundry list of awards and accolades from local publications and contests, it's clear that Tortugas has that something special. With two locations, one at 2801 John Hawkins Parkway in Hoover and the other at 1304 2nd Avenue South, this popular pizzeria specializes in both thin crust and Chicago-style stuffed pizza. Toppings are fresh and diverse, with just about every meat, cheese, and veggie you could want. They also have hearty subs, lasagna, and salads.
Slice Stone Pizza & Brew
With one location in Lakeview (725 29th Street South) and one in Vestavia Hills (3104 Timberlake Drive), Slice is proud of its commitment to "Local pizza. Local ingredients." Menu favorites include the Bajalieh Special, with bacon, grilled red onions, and banana pepper rings; the Old School, with Molinari pepperoni, house Italian sausage, fresh mushrooms, and grilled red onions; and the Soul Pie, with turnip greens, black-eyed peas, Conecuh sausage, grilled red onions, bacon, pepper Jack cheese, and cheddar. Each can be paired with a brew of your choice or one recommended on the menu.
You might also like: Try Some Hot Chicken In Birmingham
Brannon Honda
Satisfy your appetite for savings when you visit Brannon Honda, another of Birmingham's truly outstanding places. At our dealership, we have a fantastic inventory of new and used vehicles at incredible prices, just waiting for your test drive. Stop by today and claim your special price.