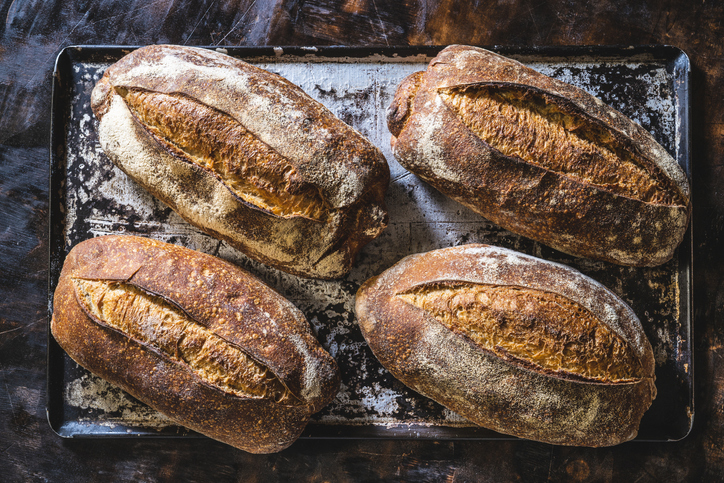 If you're craving freshly baked bread, donuts, and pastries, you could visit any number of shops in Birmingham, Alabama. However, if you want the best variety made with quality ingredients, there's just one place to go. The Continental Bakery is where people from near and far go for the yummiest treats.

Signature Creation
As soon as you walk in the doors at 1909 Cahaba Road in Birmingham, the most wonderful aroma will greet you. At the same time, you'll see just how many things this bakery offers its customers. Initially, it built its reputation on a signature creation that's still a hot item today. However, it expanded dramatically.
Sourdough Bread
The staff at the Continental Bakery dedicates a lot of time and puts in a lot of effort to make its famous sourdough bread. From the beginning to the end, it takes more than 48 hours to make the bread. That includes mixing the ingredients, letting the dough rise, and finally, baking it.
However, they have a few secrets to the success of the signature sourdough bread. First, they use a wild yeast starter that's 30 years old. Second, they make it using a combination of unbleached white and wheat flour. Third, every loaf bakes inside a stone hearth oven, sitting directly on the floor.
Traditional Options
Along with the most amazing sourdough bread you've ever tasted, you can choose from an assortment of other freshly made goods. The following are just a few examples:
French Boule – This consists of a round loaf of bread with a spiral design on top. That represents infinite deliciousness.
Baguettes – The baguettes made at the Continental Bakery have a higher ratio of crust to a soft center. For that reason, they're in a league of their own.
Epi – Not only is this bread delicious, but also beautiful. After all, it is made in the shape of a wheat stalk. If you're planning a special event, it will make an excellent part of the menu.
Specialty Breads
You will discover all kinds of specialty bread at the Continental Bakery as well. For example, you could purchase baguettes stuffed with kalamata olives, garlic, oregano, cracked black pepper, and French feta cheese. Southern butter flake rolls and brioche buns are also popular choices.
Croissants and Pastries
It doesn't matter what you select while visiting the Continental Bakery; nothing disappoints. That includes the lineup of croissants and pastries. For instance, if you want something rich and sweet, try the Pain au Chocolat European chocolate croissants. The Twice Baked Sweet Croissant made with Nutella is also incredible.
Bagels
As with everything else, people love the bagels at this bakery. Just a few of your choices include poppy seed, sesame, cinnamon raisin, garlic, and everything. Also, the scones are amazing.
You might also like: Enjoy A Barons' Game This Season
The List Goes On
On top of the items mentioned, the Continental Bakery offers its customers a lot more. You can choose from different kinds of donuts, tea loaves, muffins, cinnamon rolls, and even granola. In addition, it makes phenomenal carrot cake, Chocolate Almond Tortelette Flourless Belgian cake, and European Coconut Cake.
It also specializes in made-from-scratch pies such as sour cream apple, buttermilk, and cherry. Not to mention the cookies, tarts, and sandwiches. In addition, the Continental Bakery makes the most delicious glazed donuts. Not only are they hot and fresh, but they also melt in your mouth.
As you can imagine, you might struggle to narrow down your choices. So, when visiting this bakery in Birmingham allow yourself plenty of time.
Disclaimer: The stock image is being used for illustrative purposes only, and it is not a direct representation of the business, recipe, or activity listed. Any person depicted in the stock image is a model.