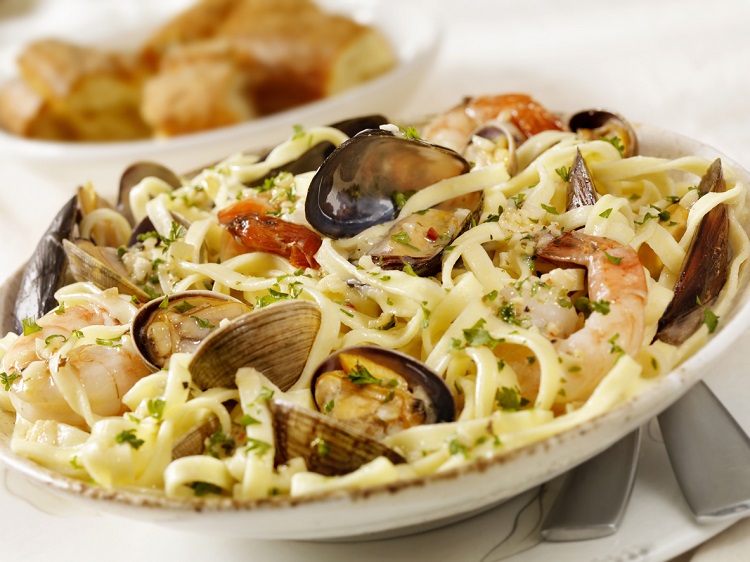 Since 2003, Birmingham locals have flocked to the authentic flavors at GianMarco's in the Homewood neighborhood. Giovanni, Giani, and Marco Respinto, the owners of GianMarco's, strongly believe in serving fresh, high-quality Italian dishes. And as Alabamians, they also love serving regionally inspired dishes like grouper and andouille sausage. But if you're new to GianMarco's, pasta is a great place to start.

Starting Your Meal
GianMarco's is at 721 Broadway Street in Birmingham, AL. It's open from Monday to Saturday from 5 p.m. to 10 p.m. for dinner. However, for lunch, it is only open from Wednesday to Friday from 11 a.m. to 2 p.m. Also, it is closed on Sundays.
When you go there, dine like Italians and begin with one of the tasty antipasti. For a cheesy, creamy start, begin with Marco's Cheese Torta or the Warm Pistachio Crusted Goat Cheese. Also, you could share the Fiocchi, which includes a delightful mixture of sweet and savory ingredients. Antipasti are appetizers to share with your dinner companions and will whet your appetite for the next course. In addition, you may prefer a salad instead of antipasti to begin your meal. However, many Italians eat their salads after the main plate. GianMarco's offers several salads that combine bright, bitter, sweet, and savory flavors.
The Pasta of Your Dreams
Your next course is from the pasta menu. But there are so many pasta dishes to choose from that the challenge will be to pick just one. If you are dining with more than one guest, consider choosing two different kinds of pasta to share with everyone at the table. On cooler nights, try comfort foods like Baked Rigatoni with braised pork shoulder and Ricotta & Mozzarella Stuffed Ravioli. Of course, a perennial favorite with many guests is the Fettuccine & Shrimp. This dish combines a creamy sauce with salty kalamata olives.
The Main Course and Sides
Hopefully, you have been sharing and enjoying the plates with your dinner companions, so you have room for the main course. From the Pistachio & Goat Cheese Crusted Rack of Lamb to Eggplant Parmesan, the main plates are hearty and filling. Fresh and carefully sourced ingredients create nuanced flavors in every dish. There are also many sides to complement the main plate you have chosen, including Creamy Polenta and Roasted Garlic Mashed Potatoes.
Room for Dessert
Dinner in Italy is an event with several courses ending in dolce or desserts. GianMarco's offers many delectable sweets that you may find difficult to share. The Flourless Chocolate Torte is intense and rich and served with vanilla gelato. You can also get the Trio Gelato in the classic spumoni flavors of chocolate, strawberry, and pistachio. And finally, many Italians end their meals with a coffee, usually a robust espresso. A warm drink can help wash down the dessert and is an excellent way to end the dining experience.
You might also like: Find an Air Freshener to Fit Your Car
Dine Soon at GianMarco's
Over the years, GianMarco's has become one of the most popular restaurants in Birmingham. So, the dining area is usually booked several weeks in advance. To make a reservation, call (205)871-9622. Waiting a few weeks for a table at GianMarco's may seem like a long time. However, loyal diners say it's worth it for the incredible pasta and main courses. Make a date to dine at GianMarco's soon!
Disclaimer: The stock image is being used for illustrative purposes only, and it is not a direct representation of the business, recipe, or activity listed. Any person depicted in the stock image is a model.