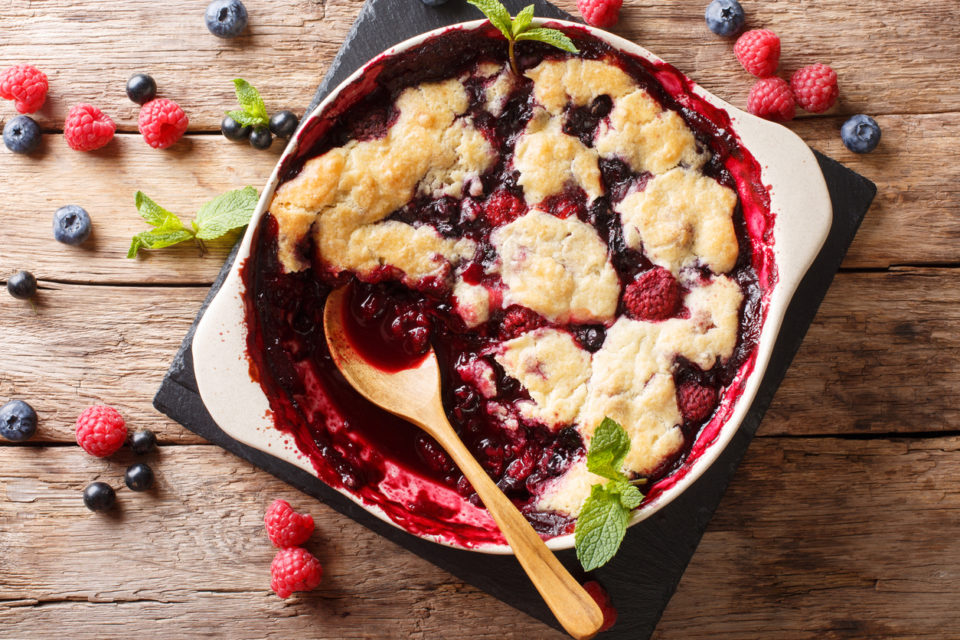 The Fourth of July is right around the corner. Along with fireworks and parades, most Independence Day celebrations also include a cookout. If you're planning to feed a large crowd for Independence Day, you'll need a crowd-sized dessert. This large Fourth of July Mixed Berry Cobbler is a delicious, seasonal dessert that's big enough to feed several people and tasty enough that kids, teens, and adults will all love it.

Tips for Making a Cobbler
Cobblers are one of the easier desserts to make. Even though this recipe calls for several ingredients, it isn't complicated and even a beginner baker can whip it up without much trouble. Even so, we want you to get the best results possible. So, as helpful as always, the team here at Brannon Honda found a few tips you should keep in mind when you're making a cobbler.
Don't substitute with pie crust. If you don't have time to make the biscuits to top your fruit cobbler, purchase a premade dough instead but avoid using pie crust.
Avoid canned fruit. You can make cobblers out of any type of fruit. Apples, berries, and peaches are some of the most common fillings. To make the best cobbler, use fresh or frozen fruit. Canned fruit will likely be too sweet.
Don't overcrowd the topping. Leave a little space between each portion of biscuit topping to allow the dessert to vent while it bakes. Otherwise, the entire dish will steam, creating an unappealingly wet topping.
You might also like: Birmingham Fine Art Businesses Every Collector Should Know
Picking Your Cobbler Ingredients
As stated, cobblers are hard to mess up, but choosing the wrong ingredients can make them less appealing. You'll need an assortment of fresh berries for this recipe, but if they are out of season, substitute frozen berries. To pick the best berries, pay attention to the size of the berries, the color, and the state of the berries' skin. Pick berries that have deep colors and glossy unbroken skin. If you notice any staining on the container, the berries inside might be bruised, so skip that container. Blueberries may have a silvery coating, which is completely normal, but raspberries and blackberries shouldn't be dull. Finally, remember to check your berries for any signs of mold before you head to the checkout counter.
Now that you've got a few tips and tricks for making the best cobbler, head over to Fine Cooking for the full Mixed Berry Cobbler recipe.
Disclaimer: The stock image is being used for illustrative purposes only, and it is not a direct representation of the business, recipe, or activity listed. Any person depicted in the stock image is a model.