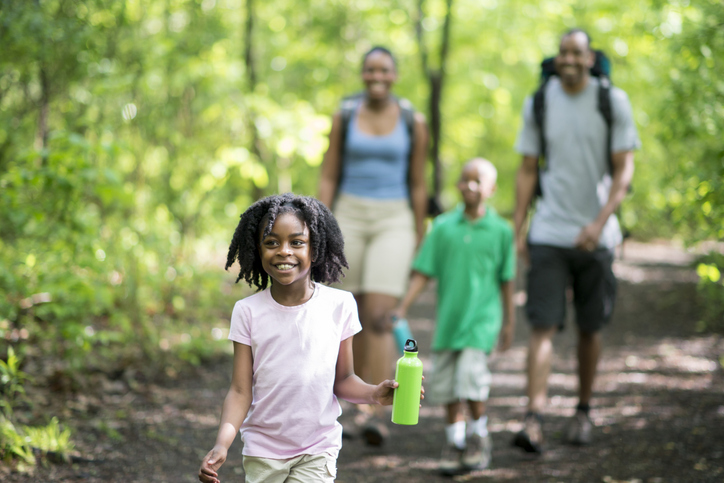 Winter weather can cause you to spend more time indoors. But with spring right around the corner, you might be ready to go play. And play is just as important for adults as it is for kids. Take advantage of the pleasant weather and enjoy one or more of these five spring activities.

Going Outside
When spring is here, the sun shines a bit brighter, and the breeze feels lighter. Of course, getting outside doesn't seem like a big step. But it can actually affect your health in a good way. In addition, there are tons of ways you can enjoy the outdoors. In fact, people of all abilities can start a garden in a pot, raised bed, or in the ground. And spring is a great time to begin building a habit of walking or running. Finally, you can go further afield by hiking or visiting a farm to meet baby animals.
Play for Kids of All Ages
Your little ones might be itching to get out to the park after a cold winter. And the park is a great place to play. You can blow bubbles or fly kites even if there isn't a play structure. In addition, you can enjoy kite flying or frisbee throwing with friends, even as an adult. Or, create a nature scavenger hunt and see who can find the first dandelion, four-leaf clover, or flower bud.
Spring Eating
There are a lot of different foods that bring spring to mind. For example, fresh new peas or salad greens are some of the first to pop up in the garden. Or, satisfy your sweet tooth with spring-themed candies and treats like colorful jellybeans. Another tasty way to celebrate spring is to pack a light lunch and enjoy a picnic. And if the rain stops you, convert your picnic into an afternoon tea indoors.
Blooms All Around
In spring, you can take a short trip to a nearby meadow to see the flowers in bloom. In addition, you'll probably see trees starting to put out fresh, new leaves. Of course, take care not to flatten all the flowers if you decide to take photos.
You might also like: Enjoy Date Night At Hot & Hot Fish Club
Mindful of Spring
Although the New Year happens during the winter, spring is a great time to focus on growth. You can check out literal growth by watching your new garden seedlings. Visit newborn and young animals at a farm. Or, think about the development of your plans and goals for the year. For instance, do a spring check-in on your progress. Take a few moments to sit with your plans and think about how best to support the new growth. There are so many ways to enjoy spring. Find what works for you and embrace it!
Disclaimer: The stock image is being used for illustrative purposes only, and it is not a direct representation of the business, recipe, or activity listed. Any person depicted in the stock image is a model.