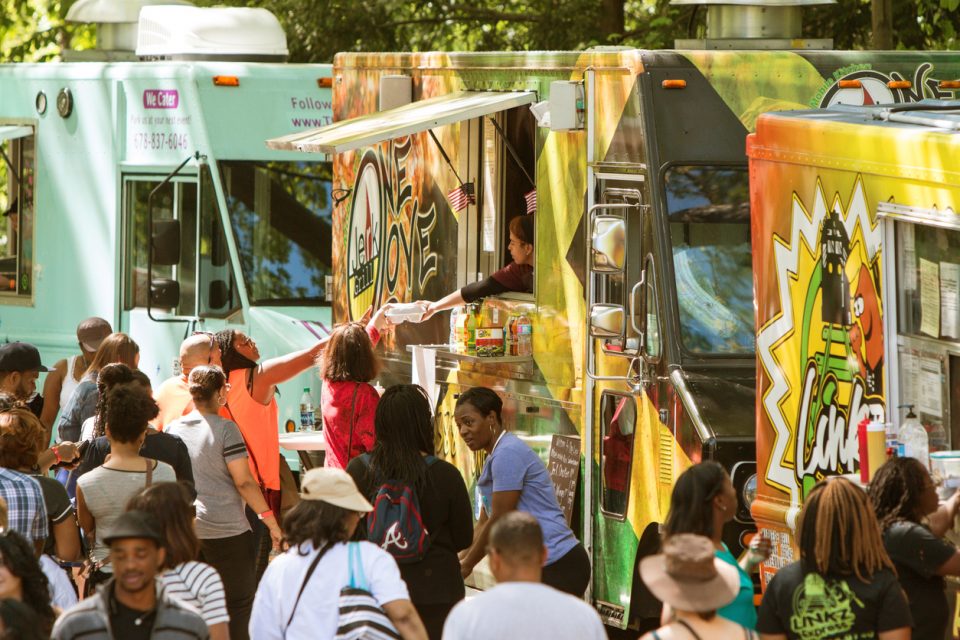 It's your chance to sample food from Birmingham's best food trucks at American Family Care Presents Trucks by the Tracks on Sunday, September 17, 2017, at Birmingham's Railroad Park. The event will be held from 11 a.m. to 5 p.m. and will feature live music, incredible food, lawn games and other activities throughout the park.

Sample Fare from Birmingham's Best Food Trucks
You'll enjoy everything from po' boys and gourmet grilled cheese sandwiches to specialty burgers, popsicles and snow balls during this event. There will also be lots of beverages to enjoy including Coca-Cola products and Good People Brews. It's the best way to experience all the local eats and drinks that Birmingham has to offer in one convenient location.
Local Musical Acts at Trucks by the Tracks
There will be lots of local musical acts to enjoy starting in the afternoon including the headliner WRAY. Other performers include Josh Vasa, Eugenius Neutron, and Michael Ham. Show times have not been firmed up yet, but you can get updates as they become available on Railroad Park's website.
Help Support Birmingham's Railroad Park
Trucks by the Tracks is one of Railroad Park's biggest fundraisers of the year. The park is an integral part of the revitalization effort in downtown Birmingham. You can help the city continue to grow and attract even more awesome events like these by your attendance at Trucks by the Tracks. General Admission and VIP tickets are available for advanced purchase online. You can also purchase tickets at the gate on the day of the event, but you will save more if you buy in advance.
Gates Open at 11 a.m. Sunday, September 17th, 2017
Bring the whole family to American Family Care Presents Trucks by the Tracks at Birmingham's Railroad Park. It's the perfect way to spend a Sunday and enjoy the best cuisine that Birmingham's food trucks have to offer. Be sure to visit Trucks by the Tracks on Facebook for updated information on the event.
Cars, Trucks, Vans, SUVs & More
Brannon Honda has a big selection of new Honda cars, trucks, vans and SUVs to choose from at our Birmingham, AL Honda dealership. You can count on getting an incredibly low price along with outstanding service before, during and after the sale. Come visit us today at our convenient location at 300 Gadsden Hwy Birmingham, AL 35235.