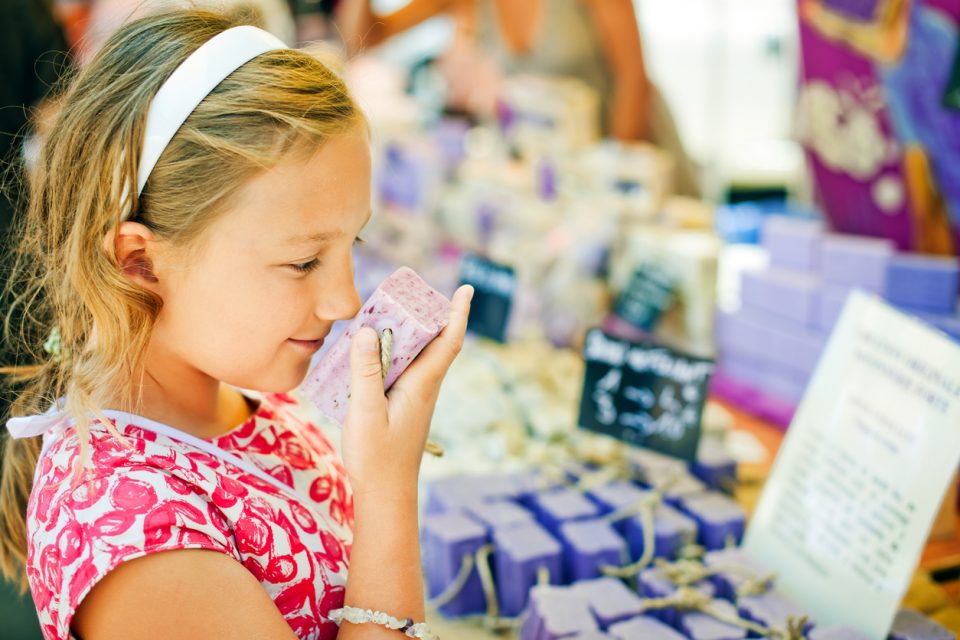 If you're being honest, you would have to admit the holidays took it out of you a bit. You love spending time with your family, but the holiday season is exhausting. There are presents to buy, meals to prepare, and roads to travel. By the time it's all over, you want to hibernate for a week or two just to get your energy back. You can't do that, but you can treat yourself at a local soap shop. These shops have just what you need to feel young, vibrant, and alive once again.

Bath and Body Works
Bath and Body Works is one of the most popular soap shops in the country, but you don't have to travel across the country to visit it. It's located in Birmingham. The staff here is amazing. They'll help you get great deals on items, and they're always more than happy to search the back if you're looking for something that isn't on the shelves. The store has an excellent selection, especially when it comes to aromatherapy oils. Choose from eucalyptus, peppermint, and more.
Buff City Soap
Buff City Soap is another great choice. You'll be hard-pressed to find products that smell better and leave your skin softer than the ones at Buff City Soap. The sports-inspired soaps are a must. You can get a soap that's named and designed after your favorite Alabama team. If you're at Buff City Soap, pick up some dog shampoo as well. Fido will never smell as good as he will after you wash him with this soap.
LUSH Cosmetics
Add LUSH Cosmetics to your list of places to go, as well. This place has a nice assortment of soaps and scrubs, and the staff will help you pick out exactly what you need. The fresh cuts of soap are among the best in the business, so be sure to stop by and pick some up.
You'll also want to stop by Brannon Honda in Birmingham, Alabama. We don't stock soaps, but we have the full line of Hondas in stock, ready to go home today. Also, our team can answer all of your questions so you'll know exactly what each Honda can do. Let us know what you want out of a vehicle, and we will help you pick the right one.