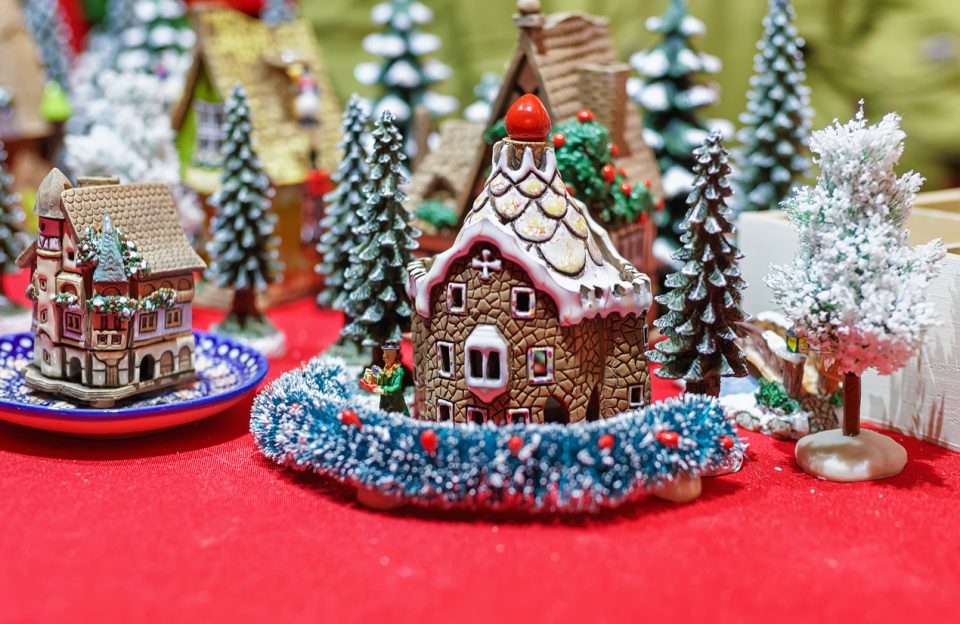 It's beginning to look a lot like Christmas in Alabama. The Southern Christmas Bazaar is coming to the Pelham Civic Complex on Nov. 18. Advance tickets cost $7 for adults and $3 for children, and kids six and under get in for free. You can save a buck on your tickets if you bring a canned food item to donate to Manna Ministries.

What to Expect at the Southern Christmas Bazaar
So, what can you expect if you go to this festival? Lots of Christmas stuff, of course. More than 50 merchants will be on hand, selling their Christmas wares. You will find clothing, collectibles, food, and decorations, and it will all be set up like you're at the North Pole. Take a trip down Candy Cane Lane or look for deals at Jingle Bell Parkway. You never know what kind of Christmas fun you'll find on the different streets. Best of all, you don't need a roadmap to get around. It'll be easy to navigate from one vendor to the next at the bazaar.
Pictures with Santa
It wouldn't be Christmas without Santa. He is going to be in attendance, snapping pictures with kids. That's good news for parents who want to do some shopping and need to find a way to get the kids to come along without complaining. You can shop or munch on refreshments while your kids meet Santa. Be sure to remind them that Santa has his eye on them while they're at the bazaar. That way, they'll be sure to behave as you shop for some deals.
Money for a Good Cause
When you buy a ticket, you aren't just securing your place at a fun event. You are donating money to a good cause. All of the money goes to the Alabaster-Pelham Rotary Club. The rotary club provides tuition, scholarships, clothing, meals, and more to those in need in the community. Your money will be put to good use if you attend this bazaar. Just that makes it a good reason to come.
You're going to have a lot of Christmas items to haul home from the Southern Christmas Bazaar, and you need a new ride that can carry it all. Brannon Honda in Birmingham, Alabama, has just what you need for carting your Christmas items around town. Pick up a new Honda Pilot or another vehicle with so much room you'll feel like you're driving around in Santa's sleigh. Just pop the third-row seats down and throw in as many items as you want. Then, you can deliver your stuff to the good boys and girls of Birmingham or just take it all home for yourself.