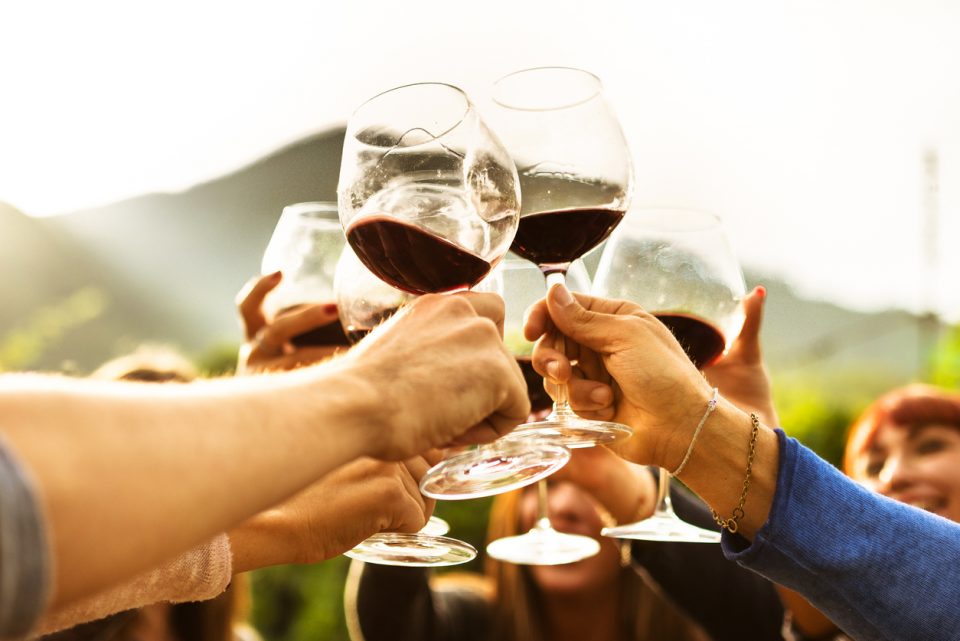 When you pop a cork and pour a glass, do you give much thought to where your wine came from? Where the grapes were grown, the wine produced, the bottles labeled for sale and future enjoyment? After a visit to Ozan Vineyard and Winery, you probably will. Located conveniently between Montgomery and Birmingham, the Ozan Vineyard and Winery makes the perfect day-trip destination for a vineyard tour, an alfresco lunch, a train ride, and a tasting of some of the most primo vino you can find in the Deep South.

Ozan offers a number of tour types you can choose from:
The Cellar Tour is $24 per person and includes an Ozan history tour, winery and bottling introduction, a souvenir tasting with a keepsake glass, and a paired cheese plate.
The Souvenir Lunch Train is $39 per person and includes a souvenir tasting with a keepsake glass, a paired appetizer, a gourmet lunch, a vineyard walking tour, and a train excursion.
The Wine Brunch Train is $36 per person and includes Irish coffee and pastry, croque monsieur, a souvenir tasting with a keepsake glass, a vineyard walking tour, and a train excursion.
Cafe Vino Wine & Lunch is $25 per person and includes a souvenir wine tasting with a keepsake glass, a wine appetizer, and your choice of several gourmet lunch items.
Souvenir Wine Tastings are $12 per person, $14 for a cheese plate for two, and includes tastings of a dozen wines and an Ozan keepsake glass.
Ozan Wines
Ozan produces a fine selection of white wines, semi-sweet wines, red wines, and dessert ports. You can buy Ozan wines on their website and have it shipped to you or enter your location to find a retailer near you that sells Ozan wines. Either way, you won't go wrong with this Alabama winery's prized selection including Ozan de Peche, Chardonnay, Vidal Blanc, Shelby Blanc, Vino Rose, Cabernet Sauvignon, Cuvee Rouge, Blueberry Port, or award-winning Petit Sirah Port.
You might also like: Cool Off At Alabama Splash Adventure
Raise a Glass to Savings at Brannon Honda
At our Birmingham Honda dealership, you'll find a fantastic selection of brand-new Honda vehicles for sale at incredible prices. We also have a pre-owned inventory of cars, trucks, and SUVs from other manufacturers, as well. The best part? All of our vehicles are already priced to sell – and we even offer special savings and incentives to save you even more. After your Ozan tastings, come to Brannon Honda and sample what we're offering – great cars and even better deals.