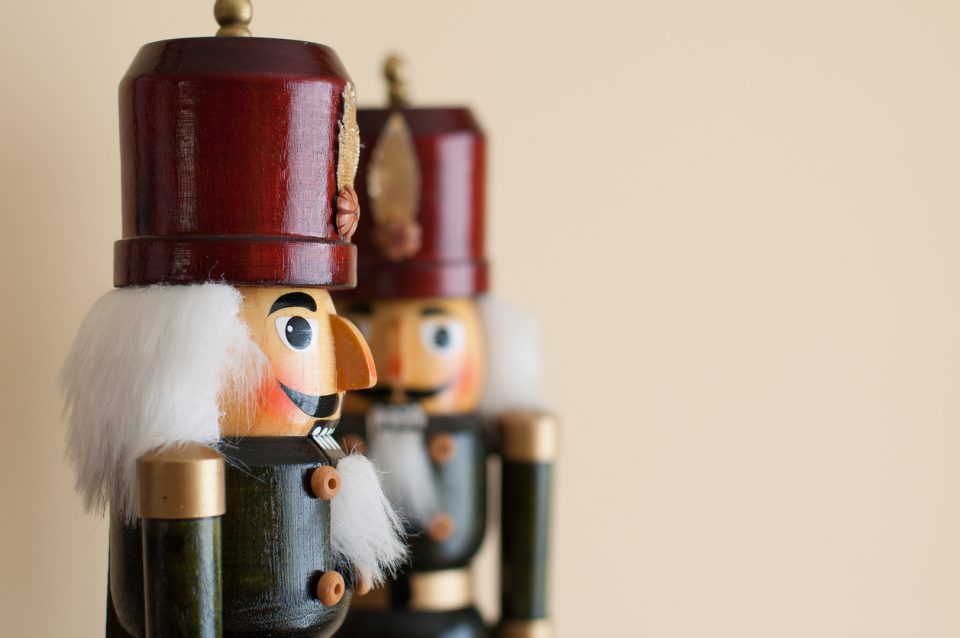 Nothing says "Christmas" quite like The Nutcracker. Each year, you wait for it to hit the stage, and now, it's that time again. The Alabama Ballet is performing George Balanchine's The Nutcracker on Dec. 8–10 and 15–17. The Balanchine Trust only licensed eight companies around the world to perform this masterpiece, so this is really exciting. It'll take place at Samford University, and tickets start at $40.

Not sure what all of the fuss is about? Get the scoop on Balanchine's take on this timeless ballet.
It's a Bit Different Than the Version You Know
You probably grew up watching the Sendak-Stowell production of The Nutcracker. Both that version and Balanchine's version are set to Tchaikovsky's score, and they're both based on the same story. However, the Sendak-Stowell version features a grown-up Clara in the second act, while Balanchine's version keeps Clara as a child in both acts. The Sendek-Stowell version is viewed as a coming-of-age story, and the Balanchine version is seen as a celebration of childhood.
It's Known for Its Challenging Choreography
Children might perform Balanchine's version of The Nutcracker, but they are technically challenged throughout. Balanchine expected the children to dance like professionals, so you can expect to be wowed during the performance. They don't take shortcuts just because they are kids. You will feel as if you are seeing adults up on the stage. They are very talented, so you don't want to miss the performance.
The Nut Boat Was Designed after a Walnut
The Nutcracker Prince and Clara will board a boat and sail off to the Land of Sweets during the ballet. You might notice that the boat looks like a walnut. That's because the boat was modeled after a real walnut. You'll notice it has the same type of wrinkles and colors as a walnut. That's just one example of the attention to detail that's put into this ballet.
The Nutcracker is a holiday treat. You can also find some holiday treats at Brannon Honda in Birmingham, Alabama. We won't dance the ballet for you, but we will help you find the vehicle of your holiday dreams. Let Christmas come a little early this year by picking out a new vehicle. We will help you get it financed and home in time to hit the ballet or go on a family vacation before Christmas day.