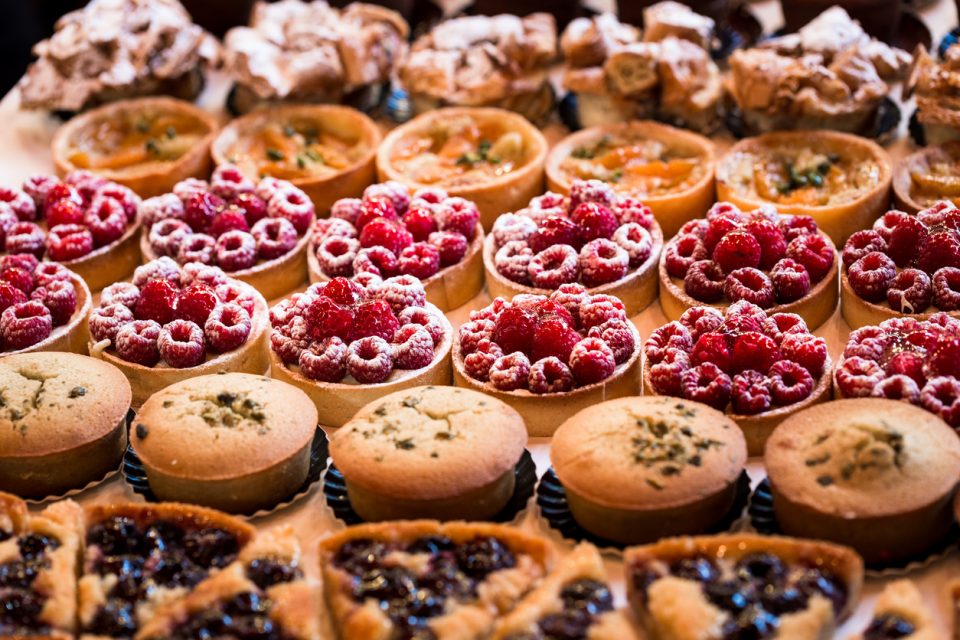 Sometimes you just need a sugar fix. When nothing but the most delicious cakes and pastries, ice pops, and sorbets will do, turn to some of Birmingham's favorite purveyors of sweet treats. There are plenty to choose from in and around the Magic City, but let's take a look at three that take the cake amongst hardcore local sugar aficionados.

Savage's Bakery & Deli
This bakery has been a Birmingham landmark for more than 70 years – and for good reason. Located in downtown Homewood, Savage's Bakery has expanded over its long life but continues to offer some of the products that made it a household name. Among its extensive list of sweets of all shapes, sizes, and flavors, you'll always find Meltaways, Iced Smiley Face Cookies, Butterflake Rolls, and beautifully decorated cakes for all occasions. On the Savage's website, you can shop orders to pick up or to have shipped and peruse the different menus: catering, party room, cakes, and deli.
Steel City Pops
Whether your tastes run more to the fruity or creamy side of the spectrum, it cannot be denied that Steel City Pops offers some of the best flavors on a stick anywhere in Alabama. All pops are made with fresh, locally sourced ingredients whenever possible. They are all gluten-free, sweetened with unrefined, organic cane sugar or honey, and completely natural – no artificial ingredients are ever used!
Doodle's Homemade Sorbets and Ices
Sticking to the theme of cold treats for still-hot September days in Alabama, Doodle's offers a unique spin on shaved Italian ice and sorbets. The available flavors change seasonally, but some customer favorites include Cookies N Cream, German Chocolate, and Cappuccino sorbets as well as Watermelon, Green Apple, Cherry, and Ninja Turtle ices. These treats are a healthy alternative to calorie-laden ice cream, so you can have your ice and eat it, too!
You might also like: Help The McWane Center Celebrate 20 Years In Birmingham
Sweet Savings at Brannon Honda
When you're craving something that's even sweeter than what the above-mentioned establishments have to offer, you want to check out the sweet deals at Brannon Honda. Your source for the complete lineup of new Hondas as well as a well-stocked inventory of used and certified pre-owned vehicles, Brannon Honda is a trusted Birmingham dealership that you can count on for a great selection, low prices, and extraordinary customer service. Visit us today and see how much we can save you on the car, truck, or SUV of your dreams.