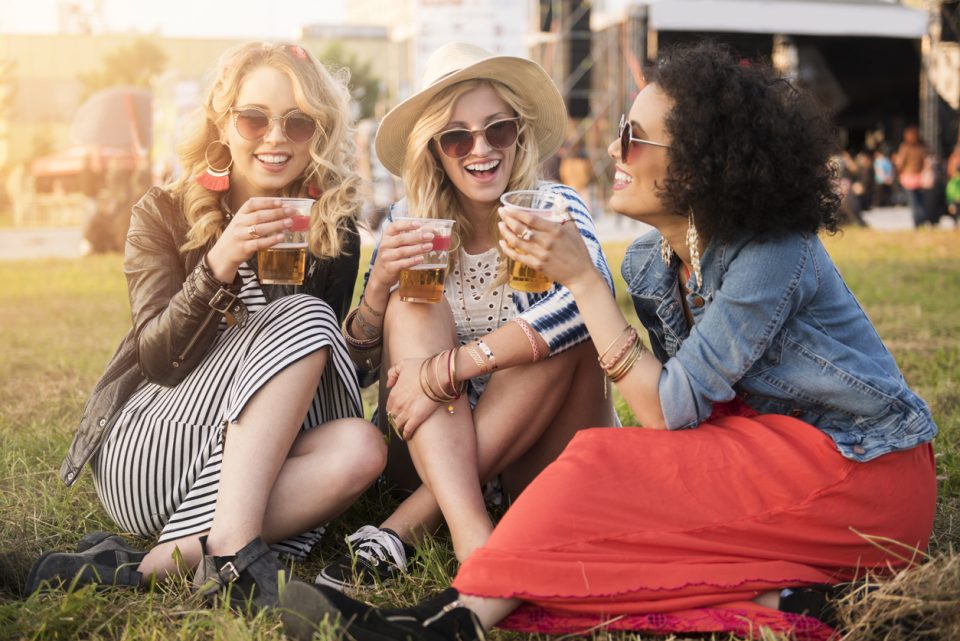 Craft beer is a hot industry, and the South has stepped right into the fire. With craft brewers popping up all over our region and more and more people developing a love of special small-batch brews, the stage is set for the Great Southern Beer Fest. Beer aficionados, mark your calendars: The Birmingham festival is set for Saturday, May 11 at Railroad Park.

Sun, Fun, and Refreshing Suds
If the thought of sipping your way through a variety of tasty brews and soaking up the warm spring sun in beautiful Railroad Park sounds good to you, then this festival has your name on it. The fantastic lineup of participating breweries for this year's event includes Ghost Train Brewing Company, Cahaba Brewing, Catawba Brewing Co., Old Black Bear, SweetWater Brewery, Goodwood, Birmingham District Brewing Company, Salt Life Lager, and many more.
And what's beer without food? Some of the area's most popular food trucks will be in attendance to provide mouthwatering accompaniments to your favorite brews.
It's not just beer that draws festival goers to this exciting event, either – no Southern festival is complete without a backdrop of great live music and plenty of games and activities. Join in the fun of Corn Hole, giant Jenga, life-size Connect Four, Ladder Ball, and other games.
Great Southern Beer Fest Details
There's still time to buy tickets to the Great Southern Beer Fest, which kicks off at Saturday, May 11, from 1 to 5 p.m. General Admission is $42, and includes more than 75 regional craft beer tastings, live Southern rock music, and a Great Southern Beer Fest souvenir mason jar. Railroad Park is located at 1600 1st Avenue South. It is strongly encouraged that if you plan to drink, you utilize an Uber, Lyft, or taxi service, or appoint a designated driver. You can even purchase a Designated Driver ticket to the festival for just $10.
You might also like: Birmingham Taste Tours – Be A Tourist In Your Own Town
Brannon Honda
At Brannon Honda, we have your new Honda and used vehicle bargains on tap every day! Whether you're in the market for a high-quality budget-friendly used car for your daily commute or a fully loaded brand-new Honda for luxurious family travels, you've got plenty to choose from among our fantastic inventory. And our everyday low prices are just the beginning of the savings opportunities. Stop by Brannon Honda today and find out about all the special offers and incentives we have to offer.