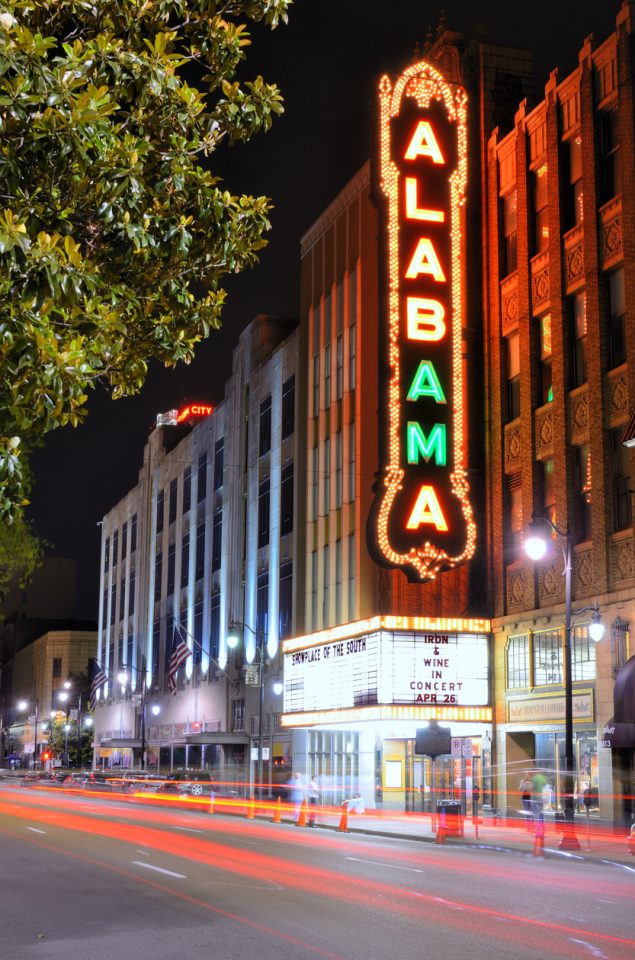 Everyone's favorite 1950s-themed musical is coming to the big screen at the Alabama Theatre on June 21. And it's more than just an excuse to watch the movie Grease one more time – it's a full-fledged interactive audience experience. At the Grease Sing-Along, you can belt out your favorite tunes right along with Sandy, Danny, Rizzo, Frenchy, and all the rest. Bring the family and share your love for this irrepressible cult classic with a new generation.

In the Key of Fun
Grease possesses timeless appeal, whether you're talking a stage adaptation or the silver screen production starring John Travolta and Olivia Newton-John. The latter is up for a larger-than-life showing at the Alabama Theatre on Friday, June 21. But "showing" doesn't cover it, because at this Grease Sing-Along, audience participation is a plus. You'll find it impossible not to join in the chorus with fan favorites like "Summer Nights," "Born to Hand Jive," "Greased Lightnin'," "Beauty School Drop-Out," "Hopelessly Devoted to You," and "You're the One That I Want."
Billed as the most successful movie musical of all time, Grease stands the test of time more than four decades after it hit theaters the first time – and you won't want to miss this exciting event at the Showplace of the South.
Alabama Theatre Details
The Grease Sing-Along graces the Alabama as part of their highly anticipated Summer Film Series. Tickets for all movies in this series are $9 for general admission (children age 2 and under are free of charge). Doors open at 6 p.m., with a warm-up sing-along with the famed Mighty Wurlitzer Organ setting the tone for the musical evening. The movie starts at 7 p.m. and has a run time of 1 hour, 50 minutes.
The Alabama Theatre is located at 1817 3rd Avenue North, Birmingham, AL 35213.
You might also like: Birmingham Taste Tours – Be A Tourist In Your Own Town
Savings to Sing About at Brannon Honda
Whatever type of vehicle you're in the market for, you'll find more than a few great options at our Birmingham dealership. At Brannon Honda, our diverse inventory spans the full lineup of all your Honda favorites, and extends to a fantastic array of high-quality used vehicles from other popular brands. The best part? Our prices are just as compelling as our selection! But you don't just have to take our word for it – we invite you to stop by our conveniently located dealership and see for yourself all the amazing savings opportunities we have in store.