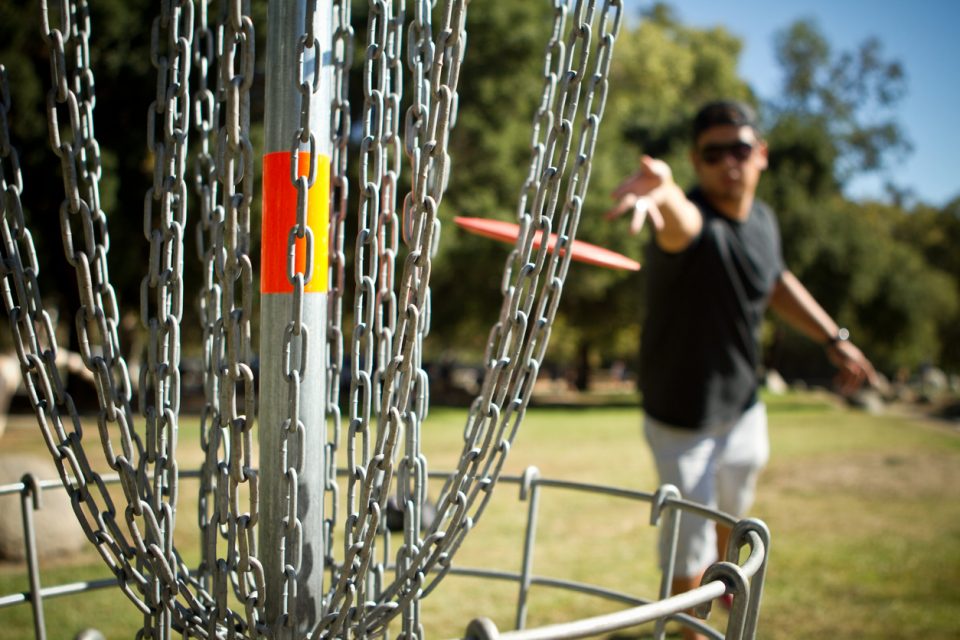 As the summer begins to end, it's always fun to enjoy those final days of playing outside in the heat. After all, winter could be just around the corner due to the crazy Alabama weather that no one can ever navigate. Within just one week in Alabama, one can experience summer, winter, and fall! So, in order to make the most of the final days of summer, why not participate in outdoor activities that allow you to make fun memories with your friends?

If you're a gamer who enjoys the outdoors, you'll be right at home playing disc golf. If you're a pro at disc golf or even just a beginner, you'll have plenty of fun at the Magic City Mega Bowl! You won't want to miss out on all the fun!
More Information
The Magic City Mega Bowl will be held from Friday, August 23 until Sunday, August 25, starting at 7:00 a.m. and lasting until 6:00 p.m. each day. Round One will begin at 7:30 a.m. each day. This three-day event will be held in and around the metro area of Birmingham:
Friday, August 23 – George Ward Park in Birmingham, AL
Saturday, August 24 – Civitan Park in Trussville, AL
Sunday, August 25 – Inverness Disc Golf Park in Hoover, AL
To learn even more information about the event, be sure to download the Magic City Mega Bowl App. This will give you more information regarding courses, layouts, hotels, and more.
Details You Need
The cash prize for the event is $3,000. There are huge player packs for all AM Divisions which is a $150 value! In the Player Pack, you will receive the following:
Innova Hero Bag
Innova Tour Towel
Custom Tournament Stamped Innova Disc
Custom Tournament Stamped Folding Scorecard Holder
Corckcicle 25oz. Waterman Canteen
Custom Tournament Dri-Fit Shirt
More!
There are various skill levels associated with the event. Amateur Divisions are trophy-only. For this division, you need at least three players to participate. This way, you will create a division. All players will play three rounds (one per day). You will have an assigned tee time, so be sure to check with the tournament staff at least 15 minutes before your tee time to ensure all members of your team are present at the time of play. The Flex start C-tier events will be posted at a later date for Carter, Gardendale, and Clay.
You might also like: Be Prepared With A Honda Water Pump
Ticket Information
Tickets sell fast for this fun event, so be sure to purchase yours online today! There are various player divisions and entry fees, so browse those online before you purchase your ticket. Get ready to have fun with your friends around the Birmingham area on August 23-25!