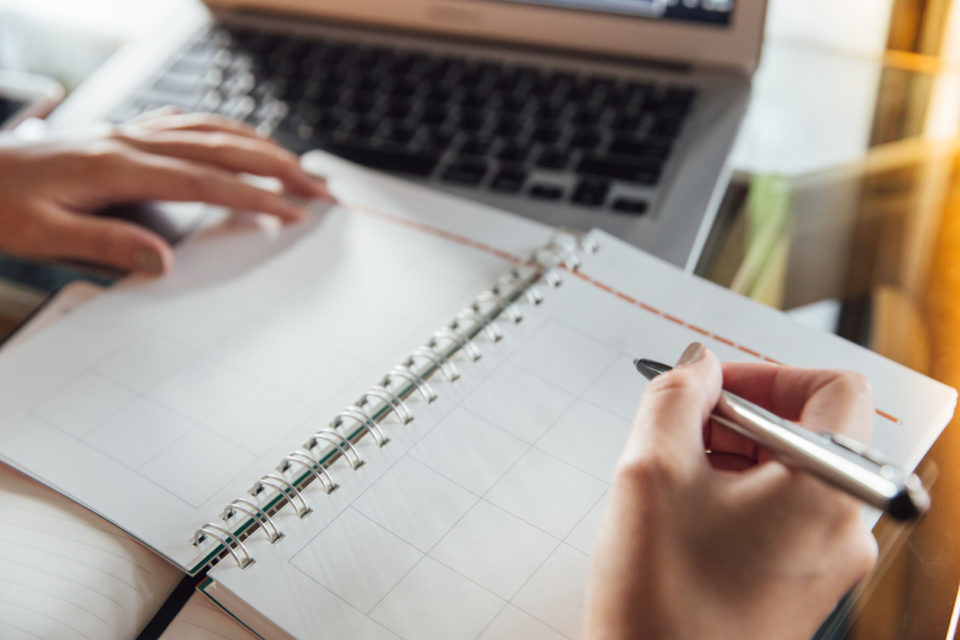 Planners, calendars, and agendas are so helpful! If you have a busy schedule, or if you juggle work and life outside of work, chances are you use an agenda and you love it. We've all almost forgotten an appointment or a meeting, only to be reminded by our agenda just in time to make it. But, did you know you could use it for so much more than just writing down events? Knock out those 2021 goals with a few new creative ways to utilize your handy dandy planner.

Building Routines
If you work a normal 8 AM-5 PM job, then you know just how important your precious time is before and after work. You may have an unofficial routine you tend to follow, but planning these times out is a great way to structure your days and make sure you can accomplish many things in the amount of time you have. Plus, you can essentially control how much time you have to lounge and rest. Start off by breaking up your day by the hour, and write this down in a week section of your agenda. Pick what accomplishments mean most to you and play around with different things.  Now, you'll have a reference for what a productive morning or nighttime looks like.
Planning Meals
This one is fun and super helpful. Sit down at the beginning of each week and use your daily calendar to break up what you will be eating each day. This is an awesome way to look forward to eating at home, and also can serve as inspiration for weeks to come.
You might also like: Start The Year Off With A New Smell For Your Car
Grocery Shopping
Now that you've broken up your meals by day, you have a better understanding of what you actually need to buy. Make a section at the bottom of the page and write out what you need from the grocery. It's so satisfying to actually cross things off with a pen, plus if you ever wonder if you already bought something you can use it as a reference and flip back to previous weeks.
Use these tips and we know you'll be crushing your goals in no time!