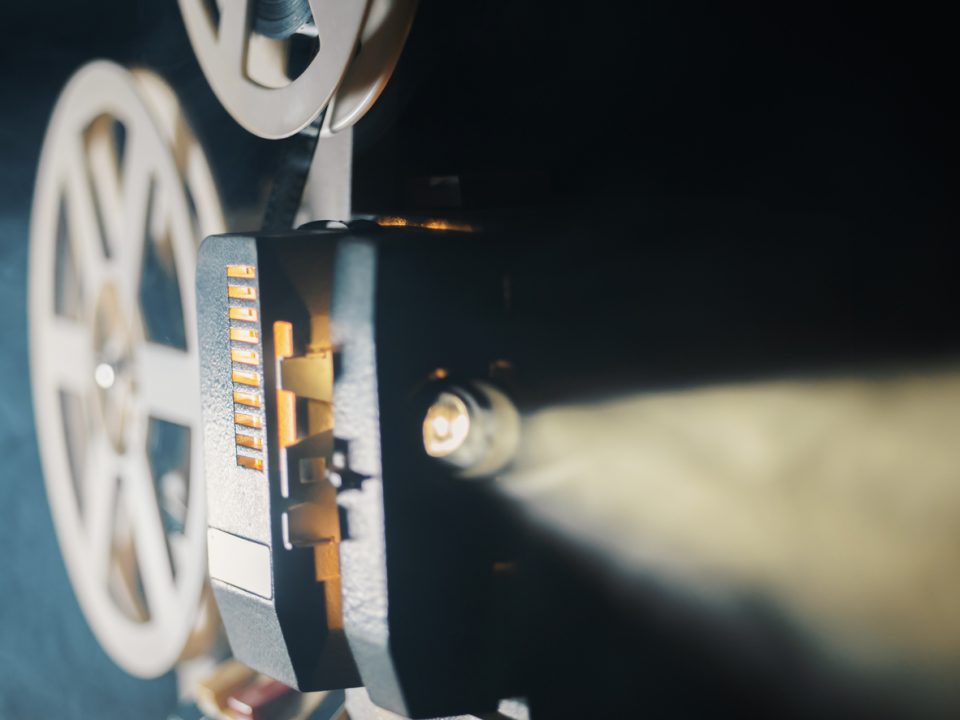 When it comes to Christmas, some people can't get enough – even when it comes to Christmas movies. Maybe that's why, during December, each night you turn on the TV you find a different Christmas film. On Christmas day, its highly probable that during the opening of gifts or the Christmas dinner, playing on your TV in the background is a hit Christmas film.

For those who don't want to wait until December to catch their favorite Christmas movie air on TV, we've got good news. At the historic Alabama Theatre during the month of July, you can experience the magic of your favorite Christmas movies on the big screen. Call it Christmas in July, if you will.
"Christmas Vacation"
Is Christmas even Christmas without watching "A Christmas Vacation" at least once? One of, if not the most popular Christmas film of all time, "Christmas Vacation," is a classic holiday comedy that you've probably seen at least once – maybe even five, ten, or more times. Over the years, this film has become a cult classic. Starring Chevy Chase and Beverly D'Angelo, "Christmas Vacation" explores the interactions of a dysfunctional family in a hilarious way.
If you'd like to see "Christmas Vacation" on the big screen at the Alabama Theatre, it will be presented on Friday, July 20 at 7:00 p.m. This comedy is rated PG-13 and the total runtime is 1 hour, 37 minutes. Get ready to experience a night filled with laughs!
"White Christmas"
For those who love Christmas and musicals, you'll get a double dose of both when you see "White Christmas" at the Alabama Theatre. Featuring the talents of Bing Crosby and Rosemary Clooney, "White Christmas" remains a Christmas classic to this day.
You can see "White Christmas" on Sunday, July 22 at 2:00 p.m. The total runtime for this film is 2 hours. Released in 1954, "White Christmas" combines romance, music, and the spirit of Christmas. Enjoy this Sunday afternoon film with your significant other.
"Elf"
A more recent Christmas comedy, "Elf" has gained a massive cult following. Starring Will Ferrell, "Elf" follows the story of a human who was raised as an Elf. Throughout his search to find his real family, he gets accustomed to the real world – in hilarious ways.
"Elf" will be played at the Alabama Theatre on Sunday, July 22 at 7:00 p.m. This movie was released in 2003 and the runtime is 1 hour, 37 minutes. Enjoy lots of laughs with your family and friends when you see "Elf" at the Alabama Theatre.
Other Important Details
For each film showing, tickets are $9. For children ages two and under, tickets are free. Before each screening, there will be a sing-along accompanied by the Mighty Wurlitzer Organ. Enjoy seeing these timeless classic Christmas films in July at the Alabama Theatre.
You might also like: Plan A Visit To The Ozan Vineyard And Winery
While in Birmingham
Before you visit the Alabama Theatre to see your favorite Christmas movie, stop by Brannon Honda to find a great deal on a new or pre-owned vehicle. At our dealership, we offer numerous ways to save big.
We are conveniently located at 300 Gadsden Hwy, Birmingham, AL 35235. Come see us today so our friendly staff members can show you around, fill you in on our specials, and let you take a test drive. We look forward to seeing you soon.