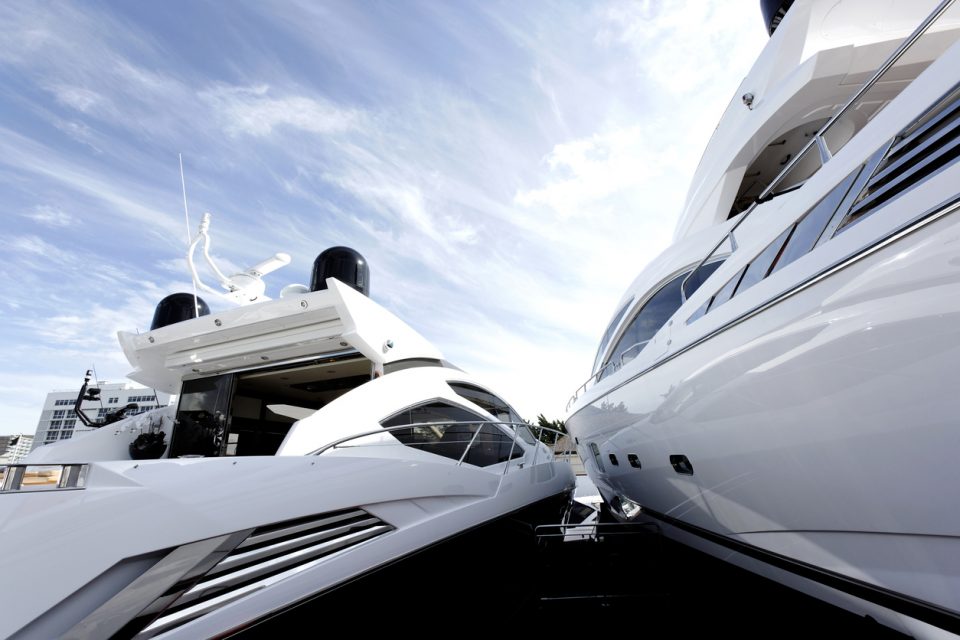 It's cold outside, and you know what that means. It's time for the Birmingham Boat Show. This show's been running since 1972, and it's one of the best places to go in the wintertime. You might not be able to put the boats in the water right now, but that doesn't mean you can't look and see some of the best boats and boating accessories the industry has to offer.

The show will be at the BJCC on Jan 18–21. Tickets cost $10, and children 12 years and under get in for free as long as they're accompanied by a paid adult. Buy the tickets online or get them at the door.
Get excited for this year's boat show by looking at some of the highlights from the 2017 Birmingham Boat Show.
Nitro Z21 Bass Boat
People came from far and wide for a chance to see the Nitro Z21 bass boat. With built-in black lights and LED deck lights, this boat is made with night fishing in mind. Also, with a Mercury 250 Pro XS OptiMax motor, it has all of the power people need regardless of the time of day or night.
Mastercraft X10
If you went to last year's show, you likely remember the boat on top of a tiki hut. It was a Mastercraft X10, and it deserved lots of attention. It can reverse both left and right. That's not just unusual. It's the only ski boat that can accomplish that.
Mobile Fish Tank
The mobile fish tank presented by The Bass Tub of Oklahoma was one of the coolest things at last year's show. The 42-foot-long tank was loaded up with largemouth bass. The bass swam around in 4,000 gallons of water while the team showed spectators some fishing techniques.
Outdoor Kitchen
If you're lucky enough to have a vacation home on the water, you might want to add an outdoor kitchen so you can really live the life. Alabama Landscape Creators of Jemison was on hand to showcase its outdoor kitchens. Oh, and if you need a sea wall, this company has you covered as well.
It's easy to see why people get so excited about the boat show. It has some of the coolest vessels available. The boat show has you covered when it comes to the water, and Brannon Honda in Birmingham, Alabama, has you covered for dry land. Stop by and we will help you get the perfect set of wheels for all of your land-based travels.