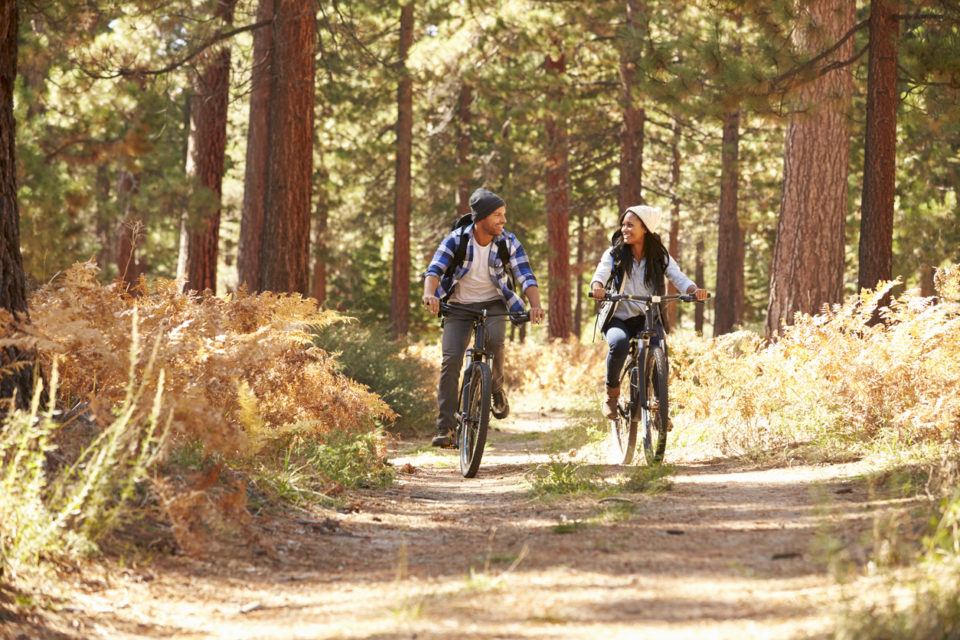 It's no secret that there are mountain bike trails in Alabama that are something to talk about. There are trails for all levels and elevations changes that really make for an interesting and thrilling ride. Make the trip to any of these trail heads to experience the best in mountain biking that Alabama has to offer. Here are the top five mountain bike trails in Alabama.

This trail is located just outside of Birmingham in one of Alabama's well-known state parks, Oak Mountain. It is relatively flat, but considered intermediate. It is single-track, 18 miles long, and loops around the park. This is a top rated trail, and well worth the drive no matter where you are coming from.
This location offers a variety of trails for all levels. It has an easy 1 mile beginner's loop and a 9 mile intermediate loop that goes around the mountain. There are other various trails that make up 30 miles of area to ride, and there are plans to add even more! There is quite a bit of elevation change on this trail as well.
This trail is a lot of fun, and is geared towards beginners. There are 4 separate loops that feature clean trails with hardly any roots or rocks. Totaling at 15 miles, it makes for a great day of mountain biking on a beginner track with a wide variety of elevation change.
Tannehill Historic Ironworks State Park
These intermediate trails feature 11 miles of double and single tracks. There is a little bit of elevation change, but nothing crazy. The trail is located right off of I-20 west of Birmingham.
This track is intermediate level with 10 miles of loop trail. It takes about an hour to complete, and there is no elevation change. Bring the whole family to this trail for a fun day of riding.
These trails are among the best in Alabama. Be sure to visit all of them, and on your way stop by Brannon Honda for all of your vehicle needs and questions.