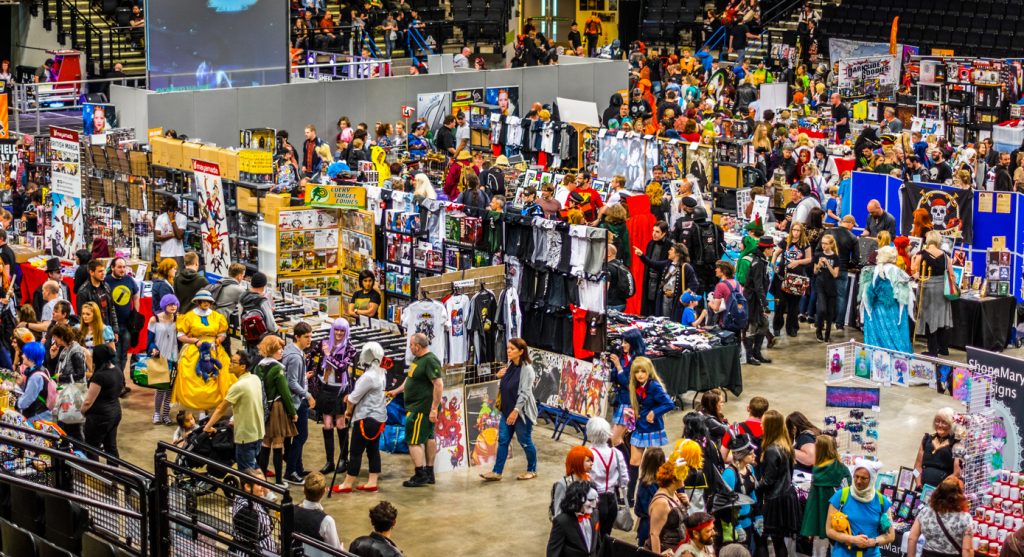 Make room in your comic collection and put on your most clever cosplay, because the Alabama Comic Con is coming to Birmingham! This July, the BJCC will host a throng of vendors, special guests, panels, and more.

When and Where
The Alabama Comic Con will be held at the Birmingham–Jefferson Convention Complex on Saturday, July 13 and Sunday, July 14. The doors open at 10 a.m. on Saturday and 11 a.m. on Sunday. The BJCC is located at 2100 Richard Arrington Jr. Boulevard North, Birmingham, Alabama 35203. Tickets are $20 to $40 per person, and you can order yours through Eventbrite. Kids 10 years and younger may enter free of charge.
The Convention
The comic con will fill the BJCC with a colorful variety of vendors touting everything from rare collector's pieces to memorabilia from your favorite franchise. There will also be special panels and guests present at the event, from Boondock Saints star David Della Rocco to glitzy professional wrestler Rick Flair. You may see the people behind a multitude of long-running comic series, like Marvel and DC veteran artist Mark McKenna, who has lent his hand to depicting Spiderman, The Punisher, Bat Girl, and more.  You may remember Kel Mitchell from classic '90s Nickelodeon shows like All That and Kenan & Kel. Nintendo fans will no doubt recognize the voice acting contributions of guest Charles Martinet, who has provided the voice for Super Mario for decades.
Suit Up
Of course, cosplay is encouraged, and guests are welcome to show up in their best costuming efforts. On Saturday, there will be cosplay contests for kids, adults, groups, and individuals. There's also a craftsmanship category for those who really go the extra mile. Whether you want to assemble a detailed, screen-accurate recreation of your favorite character's garb or just throw on a Deadpool morph suit and call it a day, you're bound to be in good company.
Did You Know?
While Charles Martinet's jovial, high-ranging voice is now instantly associated with Nintendo's red-clad mascot, he was not the first actor to portray Mario. In 1989, New York wrestler Lou Albano donned the denim overalls for the Super Mario Bros. Super Show. Acclaimed English actor affected a convincing Brooklyn accent the play the plumber in 1993's Super Mario Bros. movie, which is now remembered as a box office bomb.
You might also like: Birmingham Escape Rooms – Try Something New
Brannon Honda
If you're up for an adventure this summer, we can help you get started at Brannon Honda here in Birmingham. Whether you're looking for a tried and true car like the Accord or a spacious family vehicle like the Odyssey, we'd love to get you behind the wheel today. Take a look at our online inventory and plan your visit. Our lot is conveniently located at 300 Gadsden Highway, Birmingham, Alabama 35235.