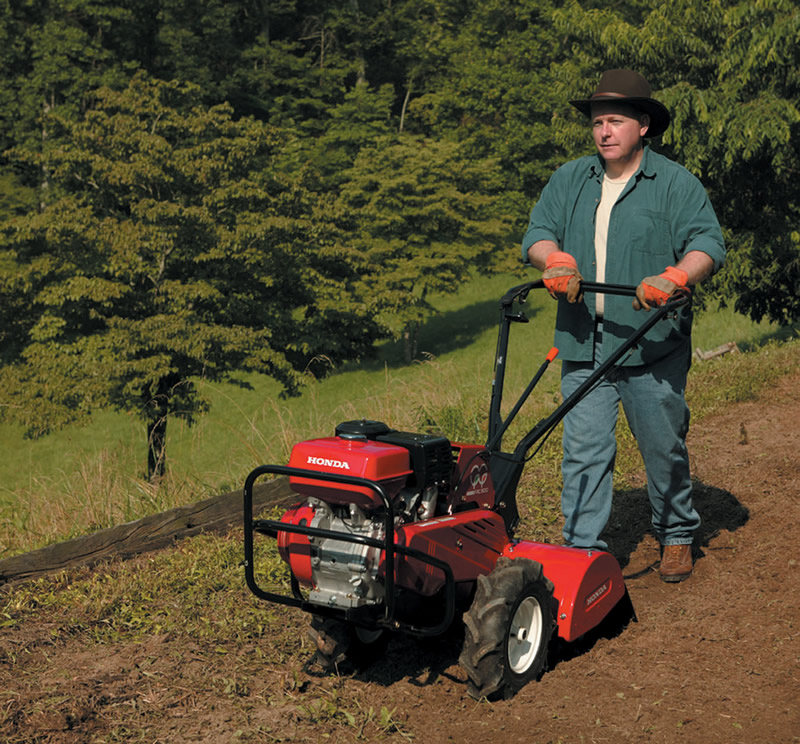 Are you a gardening enthusiast? Prepare your yard for the planting season with a Honda tiller. This high-quality piece of power equipment will make your gardening session a breeze!

Selecting the Perfect Honda Tiller
The tiller that you're looking for isn't far away. Here at Brannon Honda, we have a large selection of options to choose from. Choose from these exceptional Honda tiller options and discover which model would work best for you.
If you're on the hunt for a versatile tiller that works for various gardening situations, consider the FG110 mini-tiller. This piece of power equipment performs well with soft or compacted soil and it's great for raised bed gardens, tilling in tight spaces, and close to other plants. Best of all, it can be easily transported and stored.
Are you going to be tilling a larger garden space? Consider the Honda F220 or FC600 mid-tine tiller models. They're larger, heavier, and can dig deeper than a smaller tiller. Plus, the tine configuration makes these options easy to maneuver and balance.
Do you have an even larger space to till? Don't worry. The FRC800 rear-tine tiller can get the job done. This self-propelled tiller churns the soil thoroughly and offers one revers speeds and three forward speeds. Therefore, you can walk the tiller at a comfortable pace.
Tips for Exceptional Tiller Usage
To ensure that your tiller performs at the highest possible level, you should start by adjusting it to match the condition of the soil. The Honda recommended process is "ESTER", and it consists of the following steps:
Evaluate the soil to determine if the ground is hard or loose.
After evaluating the soil, set the tiller to match its conditions. On most Honda tiller models, you can adjust the tine configuration, the depth bar, throttle, and gear selection.
Next, till the area for a brief moment to test out the settings and see if they work well.
After testing, evaluate the performance level of the tiller.
Reset the settings if necessary and continue the tilling process until your yard work is complete!
Visit Brannon Honda
Get the Honda tiller that's best for you from right here at Brannon Honda in Birmingham, AL. Our professionals are knowledgeable about power equipment and can assist you with making the right selection to meet your needs. Stop by and allow us to help you with your purchase, today.