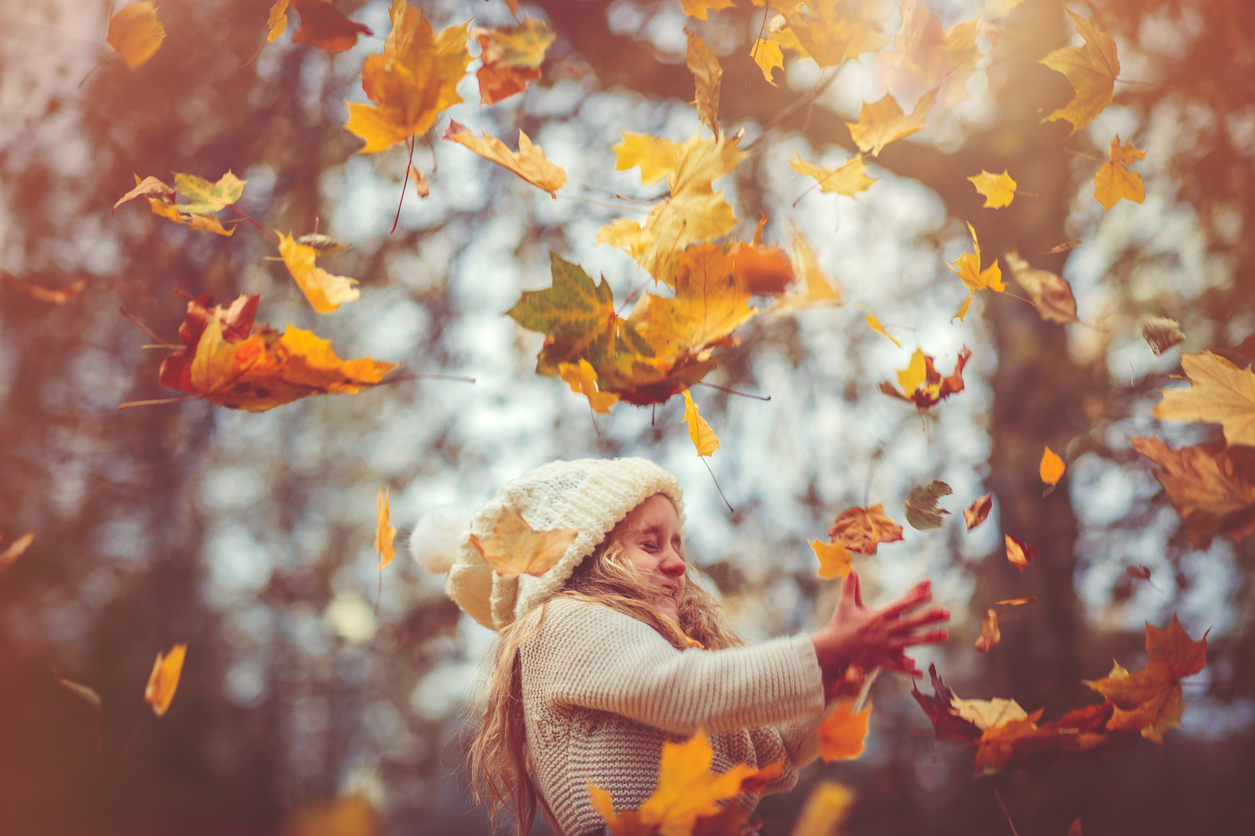 There are so many things to love about this time of year: the upcoming holidays, the crisp weather, the leaves changing colors. And while they're changing colors, the leaves are also dropping quickly, and cluttering up your yard in the process. If you've found yourself with a leaf-covered yard, we've got a few tips to help you with the cleanup, including why you'll want to use a Honda mower to get the job done.

Why Remove Fallen Leaves?
Though the leaves are beautiful and they may seem harmless, leaving falls leaves – especially wet leaves – can cause lawn disease. A layer of whole leaves can cause your grass to die, or even cause the roots of your grass to rot if wet leaves are left for too long. This happens because the leaves block sunlight to the grass, so it can't get the nutrients it needs to grow and thrive.
When Should You Remove The Leaves?
If you can't see the top half of the grass blades, or if they cover more than a third of your yard, it's a good time to start removing them. If there's a cold snap that causes the leaves to fall suddenly over a couple of days, you can wait until your lawn is covered in a single layer of leaves for easier cleanup.
Use A Honda Mower
Raking up a whole yard's worth of leaves is time-consuming, and the repetitive motion may not feel great for your back after a while. This year, mow over dry, fallen leaves with a lawnmower for easier cleanup. If you're planning to bag your leaves for a community pick up, use the grass catcher attachment to catch and bag the leaves with ease. Otherwise, mowing over the leaves so that they're chopped into tiny pieces will allow them to compost into the soil, which will actually provide nutrients for your lawn instead of killing it as whole leaves would.
You might also like: Beat The Cold – Stay Warm With These Winter Meals
Find The Perfect Mower At Brannon Honda
We have an outstanding selection of top-notch Honda mowers at a price point for everyone's budget. Whether you want a top-of-the-line HRC216HXA or a more manageable HRR216VKA, we've got you – and your lawn – covered. Come see us today at Brannon Honda, where our friendly and knowledgeable staff can help you decide which mower model is right for your lawn care needs, then get to mowing and see the difference a great mower can make for your lawn!