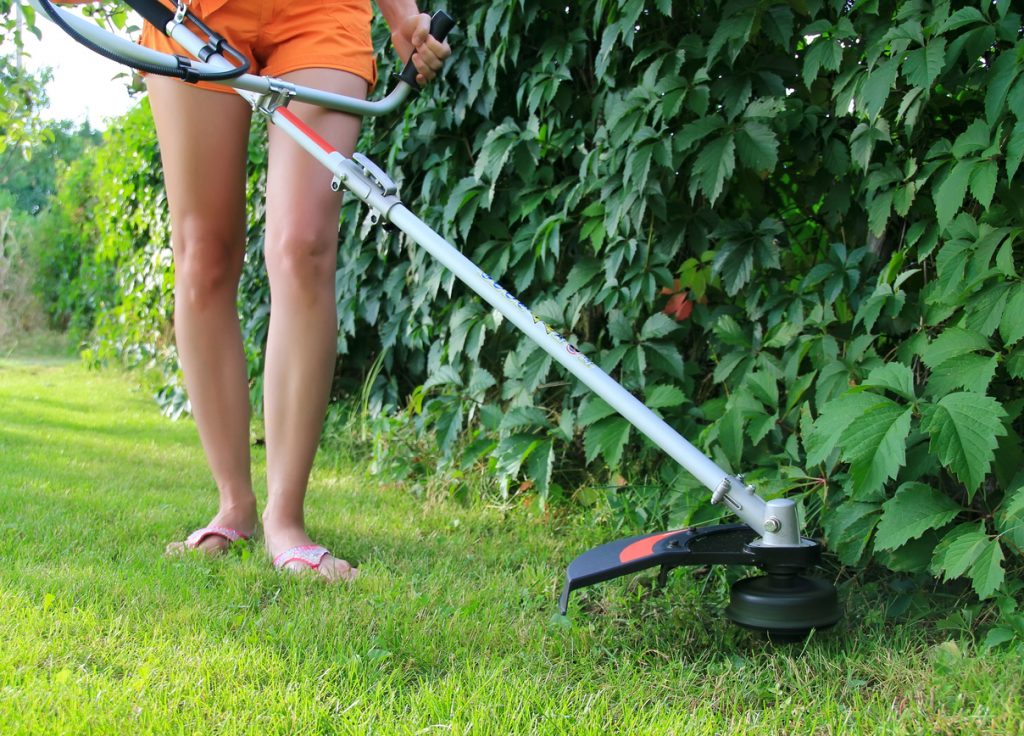 The Honda name has been associated with reliable performance for generations, from their first motorcycles to industry-changing cars like the Accord and Civic. They're also a leading maker in the yard care power equipment field. Whether you need to keep your hedges in check, clear weeds off of your walkway, or cut down the high climbers jutting from your lawn, Honda has the right trimmer for the job.

Honda Efficiency And Design
All of our trimmers run on 4-stroke Honda engines that promise a responsive start and no need for fuel mixing–they all run on regular unleaded gas. The highly-efficient 4-stroke engines also require up to 50 percent less fuel than a conventional 2-stroke weed eater. They also emit far less odor and smoke than one would expect from a 2-stroke. Each trimmer comes with safety glasses and a harness.
HHT25SLTA And HHT35SLTA
The Honda trimmer range starts with the lightweight HHT25SLTA, which delivers ample weed-eating power with its Honda 25cc engine, the world's lightest engine of its kind. Weighing in at only 13 pounds, this trimmer minimizes vibrations and features ergonomic designs to remain comfortable, even after a long day of extensive lawn care.
For heavy-duty work, you may opt for the increased energy of the HHT35SLTA. The higher-cc trimmer can tackle thick brush without getting jammed up in the process, saving you serious time outdoors. You can complete many tasks while only utilizing partial throttle thanks to it hearty low-end torque, saving some gas as well.
HHT35SUKA
If your trimming duties go beyond the traditional weeds and brush, the HHT35SUKA has the added strength to tackle saplings and small trees. For extra control, the trimmer features a commercial handle design similar to a motorcycle's handles, and the special deflector is positioned to increase your visibility.
UMC425 and UMC435
With their wide variety of attachments, you can do it all with the UMC425 and UMC435. By cycling out attachments, this all-in-one tool can handle trimming, pruning, edging, cultivating, and even leaf blowing. An anti-vibration system on the powerhead keeps the tool from rattling the operator, even over long days of work.
You might also like: Step Up Your Yard Game With A Honda Tiller
Brannon Honda
Whether you're looking for durable power equipment or a reliable new vehicle, we would love to help you at Brannon Honda. Our dealership is located at 300 Gadsden Highway, Birmingham, AL 35235.