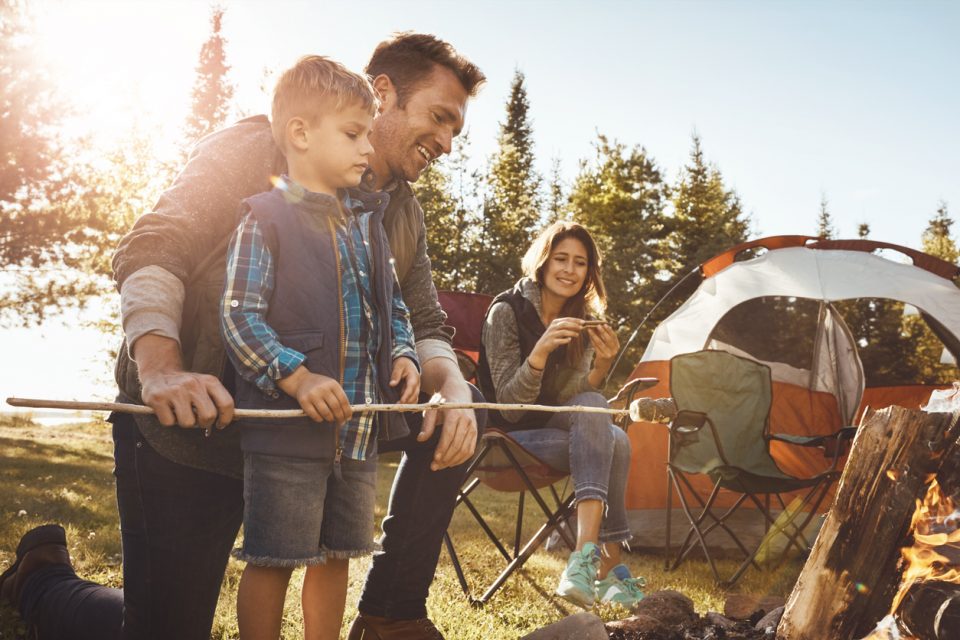 Whether you're camping in the great outdoors or weathering a big storm at home, having access to a reliable power source is crucial. When you've got a Honda generator on your side, you can count on having the power you need to guarantee comfort and security in any situation. Honda's lineup of generators runs the spectrum from models designed for basic home use to more demanding job-site applications. No matter what your specific needs are, Honda has a generator that will keep you powered up for the duration.

Generators at a Glance
The best way to determine which Honda generator is right for you is by speaking with a brand expert about your power needs. They can help you navigate your options and find the generator that is going to serve you best. Below, take a closer look at a few Honda generator models and some of their key offerings:
EU1000I – This quiet, compact little powerhouse is great for small appliances, lights, TVs, and fans. Fuel efficient and weighing in at only 29 pounds, this is a handy power source to have at the ready when winter winds or summer storms cut you off from the world outside.
EU3000I HANDI – This model boasts the distinction of being the lightest 3,000-watt generator Honda has ever made. Weighing just 78 pounds and sporting a compact design that makes it easy to store and transport, the EU3000I HANDI is perfect for powering small appliances like microwaves, refrigerators, and small AC units for your camping trip or tailgate.
EB5000 – This commercial-grade generator provides consistent power to keep your big jobs moving smoothly. It kicks off with 7,000 watts of power for 10 seconds to easily start up larger equipment. It's OSHA worksite compliant, meeting federal safety requirements, and features a generous run time of up to 112 hours.
You might also like: Find The Perfect Water Pump For Your Needs
Power Up at Brannon Honda
When you're in the market for a reliable, efficient, cost-effective generator, Honda is the brand to turn to. You'll find the same quality and excellence that goes into the brand's vehicles in each piece of power equipment they manufacture. And you'll find the full lineup of Honda generators to choose from at Brannon Honda, your Birmingham-area source for Honda power equipment at incredible prices. Our brand specialists are standing by to listen to your power needs and help you determine which generator model is right for you. They'll also offer tips on operating your new generator safely and getting the most functionality out of your purchase. Stop by today and find the Honda generator that will power your adventures, comfort, and work for years to come.