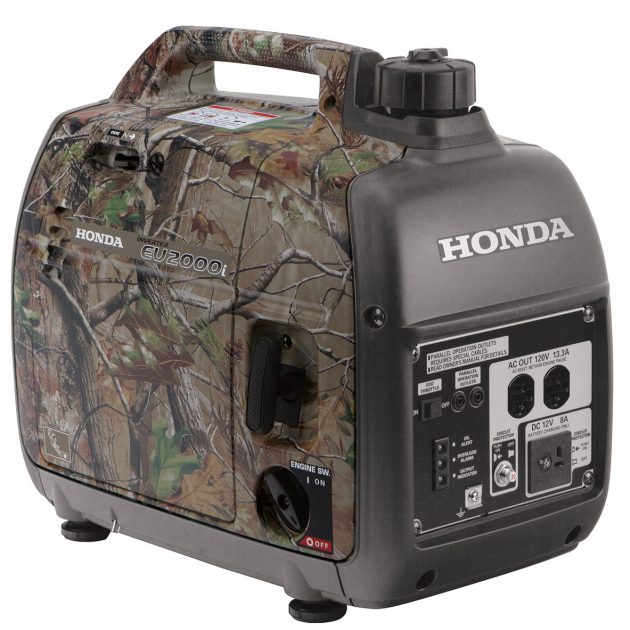 Looking for the perfect Father's Day gift? If your dad is a handyman or does lots of work around his home, he would definitely appreciate a Honda generator. This power equipment can be useful in various ways – so whether you think he'd use it sparingly or on a regular basis, a generator is beneficial to have.

Uses for a Honda Generator
Why buy your dad a Honda generator? Well, this piece of equipment comes in handy because it can be used in lots of ways. A small, lightweight generator is great for powering through a summer camping trip. On the other hand, a larger generator can be used for powering the home during an unexpected power outage. No matter what the case may be, a high-quality Honda generator gets the job done for home, work, or play.
Powerful Equipment
Honda generators are packed with power. All of their generators feature one of three engine options: Honda GX, GC, or iGX. These are four-stroke engines and are recognized as leading options in the industry. They are known to be reliable, fuel-efficient, quiet, and powerful. Yep, a Honda generator definitely checks off all of the boxes when it comes to its exceptional engine.
Selecting the Perfect Series
One advantage about Honda's generator lineup is that it features a number of options to choose from, and four different series to appeal to each buyer's specific needs. Whether you desire to purchase a generator that is quiet, economical, industrial, or packed with enhanced functions, Honda has got you covered. Find a breakdown of what's available, below.
Super Quiet Series: These generators, known as the EU Series, are completely enclosed and are perfect for home and recreational use. They range from 1,000 watts to 7,000 watts.
Industrial Series: The EB Series features generators that can be utilized on construction and rental sites. This series is ranked #1 by both of these industries and they range from 2200 watts to 10,000 watts.
Economy Series: This series, otherwise known as the EG Series, offers exceptional reliability that's perfect for DIYs and residential use. Their power ranges from 2,800 watts to 6,500 watts.
Deluxe Series: Looking for even more functions? The Deluxe Series is the way to go. These electric start generators, also known as EM Series, have a power range from 4,000 watts to 6,500 watts.
Brannon Honda
Convinced that the Honda generator is the perfect Father's Day gift? Get the perfect one from right here at Brannon Honda in Birmingham, AL. We look forward to assisting you with your purchase.