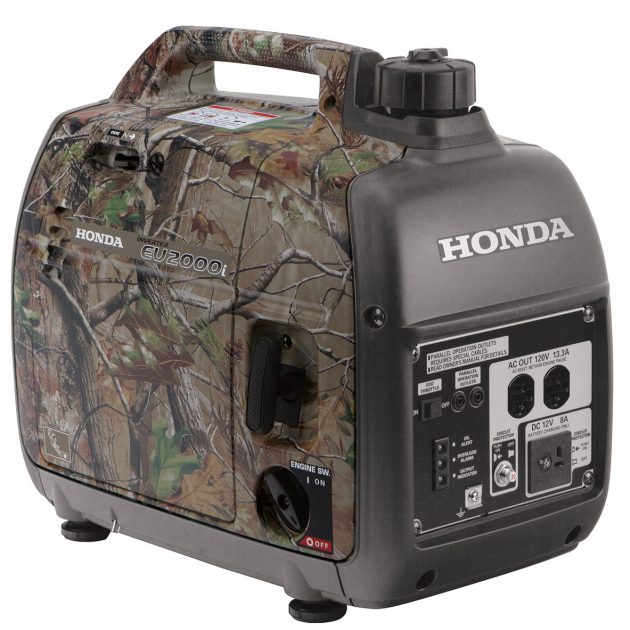 Whether it is for home, work, or recreation, Honda has the generator for you. A Honda generators is flexible. It can be quiet, reliable, portable, and convenient. See why this equipment has been improving live for years, and will continue for years to come.

Efficiency and Fuel Longevity
Honda is no stranger to being efficient. When it comes to producing quality equipment, Honda is exceptional. This manufacturer has developed better ways to have low-emission, fuel efficient, and environmentally friend 4 stroke-engines in their generators.
Eco Throttle is a Honda exclusive for Honda Inverter generators. Eco Throttle is a self-adjustment function for your generator. This occurs where the engine matches the speed to the power needed to get the job done automatically.
Honda generators can run marathons around the competition. Do you not believe it? Well, can your generator use a single tank of gas to run for nearly 20 hours? Honda's EU generators are so efficient that they can. Even the EG, EB, and EG models have colossal tanks, so you still can those generators for a long amount of time without stopping for refills.
The majority of Honda's generators that are of the EM and EB models have the Auto Throttle feature. Auto Throttle increases fuel efficiency, performs quietly, and increases its generators life span due to reducing wear and tear. This is accomplished by load balancing. Once a load is applied, the RPM is increased from an idle state. Once a load is complete, the generator returns to an idle state. Smart right?
Performing without Making Too Much Noise
Are you using your generator for recreational use? Noise will definitely be an enemy of yours, but you do not want to compromise your power to achieve. Well, Honda has the best to offer with their Super Quiet EU generators. The generators live up to their name thanks to a body that is complete enclosed developed using inverter technology. Honda's Super Quiet EU generators has the statistics that show why inverter technology is superior. Super Quiet EU generators run between 49 and 60 decibels, which is not louder than two people having a casual conversation.
Honda's Variety
Honda has the right model of generator for your needs. Do you need to back up the power in your home for emergencies? Honda's EU and EM generators were designed to be compatible with transfer switch. This allows you to swiftly power up critical home appliances.
For the construction worker, EB generator would be ideal. EB generators have GFCI protection, to help prevent any damage from incidents. EB generators are durable, reliant, and dent-defiant.
If you are tailgating, camping, or simply boating, the EU mentioned earlier is the best choice. They are quiet, portable, and easy to start for recreational uses.
Generators are a great way to back up or empower your activities. Now that you know which generator you'd like, come to Brannon Honda in Birmingham, AL to purchase one today! Our experts will help you with any of your generator needs. We can wait to help you keep the party going this season!