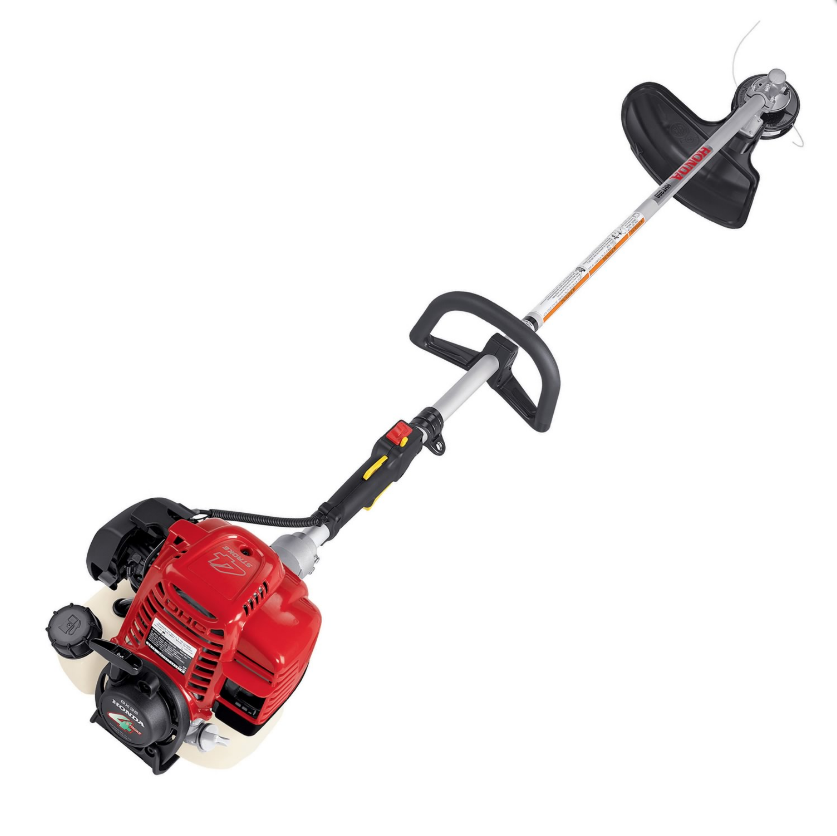 Are you the new owner of a Honda trimmer? If so, there are lots of things that you need to know about this piece of power equipment to ensure that you receive the best performance that it has to offer. Check out what every Honda trimmer owner needs to know for top level care and operation.

Honda Trimmer 4-Stroke Engine
This brand features mini 4-Stroke technology, enabling all of Honda's handheld trimmers to be highly fuel efficient. Additionally, they offer exceptional torque and lots of power for tackling tough jobs. Even with all of this power though, these trimmers are quiet and don't produce much smoke or odor. Plus, they use regular gasoline, so preparing for operation is a breeze.
Furthermore, the Honda Trimmer's exclusive 360 degree engine allows it to be rotated and used in any position. This way, you can trim your bushes and maintain your lawn with ease. Keeping your yard up to par is a breeze with this handy piece of power equipment.
Selecting Your Honda Trimmer
When you go shopping for your Honda trimmer, you'll want to ensure that you purchase the right model to get the job done. Don't worry – No matter what your needs are, there's sure to be an option that's perfect for you. Here are a few things to consider when selecting your Honda trimmer.
If you're on the hunt for a trimmer that's for your home or commercial use, the Honda HHT25SLTAT is a great choice. This trimmer is lightweight, features a loop handle, and boasts lots of power with its GX25 engine. Plus, it can accommodate different 9-inch cutting blades.
Looking for a heavy duty trimmer to tackle a more challenging job? The Honda HHT35SLTAT might be just what you need. Like the lightweight Honda trimmer, this trimmer also features a loop handle design, but it takes its features a step further with a powerful GX35 engine and the ability to accommodate various 9-inch and 10-inch blades.
Maybe you need something for clearing away heavy brush, small trees, and saplings. If so, the Honda HHT35SUKAT has got you covered. Whether you're looking to do some light trimming in your yard or clear away an overgrown area, this trimmer can do it with ease. It boasts a commercial bike handle, a manual feed trimmer head, and a 10-inch cutting blade. Plus, there are other accessories available to you that go perfectly with this model. So, you can customize your trimmer even further to adequately meet your needs.
Visit Brannon Honda
Now that you have an idea of the Honda trimmer that you'd like to buy, it's time to make your purchase. Stop by Brannon Honda in Birmingham, AL and take a look at our power equipment inventory. If you need a little extra help selecting the perfect model, our professionals will gladly assist you. Our goal is to have each customer leave satisfied with their purchase, so we will go the extra mile to ensure that you find what you need. We look forward to seeing you soon!