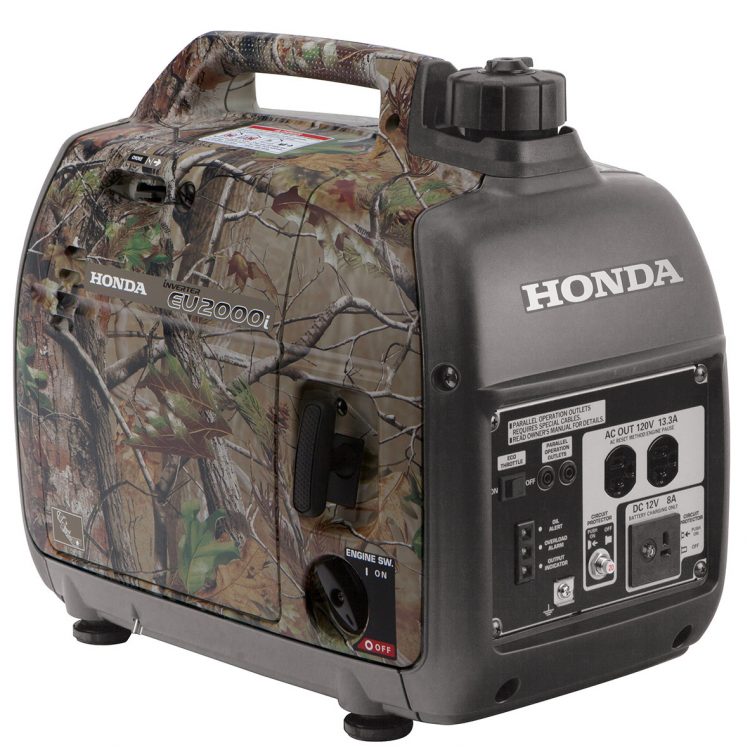 Generators are generally applied in one of three categories. One application is being for recreation use that involves boating, tailgating, RV, or camping. A second application is one that involves industrial use such as construction, rental, and other industrial uses. A third application is for home back up use in instances for emergency power for a resident whose power was to go out. Discover which Honda generator would best appeal to you and satisfy your needs.

Pick a Generator that Fits Your Lifestyle
For home-buyers or apartment-renters, the top series of generators would be Honda's EU or EM which have been crafted to operate well with transfer switches. This allows a resident to swiftly enable critical home appliances with ease and have a worry-free atmosphere regarding events that could cause random power outages.
For those who love to be on the go, the EU series of generators are super quiet are silent and portable. This is ideal for buyers who would like to use their generator for recreational use.
Are you a construction worker? Honda's durable EB generators were designed with you in mind. It uses GFCI protection against tough conditions that can cause workflow interruptions.
Despite the initial developments for the generators mentioned, some customizations can be acknowledged before choosing a model. This just depends on the unique needs of the customer.
Consider the Noise Level for Your Environment
Are you on the recreational user? Are you going camping, RVing, road tripping, or tailgating? A noisy generator more than likely is not suitable for your outdoor events. Not to mention, you must keep in mind that there are often local ordinances and regulations that determine how much noise can be made at night. So, what's a good solution? Don't worry – we've got you covered.
Generators are labeled with a decibel rating. For every increase of 10 decibels, the noise level is 10 times more powerful. So, if you are looking for top-level performance under silent production, the Super Quiet EU series generators are an exceptional option for your needs.
They have inverted technology and a total encapsulated mold that allows for noise levels that fluctuate between 49 and 60 decibels. This is no louder than a casual conversation between two people outside or in an office. So, you won't have to worry too much about causing a disturbance when operating this product.
Grab the Best Run-Time and Fuel Efficient Generator
All of the EB, EM, and EG generators have a significantly abundant fuel tank that allows for longer periods of usage – even without the need of having to refill. Now, though, there is a discrepancy between these generators and Honda's inverter generators feature – the exclusive Eco-Throttle.
Eco-Throttle automatically moves the engine speed to the power needed to get the job done by matching accordingly. Do you know what this means? You'll have maximum fuel efficiency, especially on the EU models. These models can run as long as 20 hours on one tank of gas!
Now that you are familiar with the advantages of Honda's generators, you are one step closer to getting the right generator to meet your needs. Even if you still can't decide on exactly which Honda generator to pick? The experts here at Brannon Honda in Birmingham, AL are ready to assist you with making your final decision. Simply stop by for a visit and we will be waiting to get you the reliable power that you deserve!