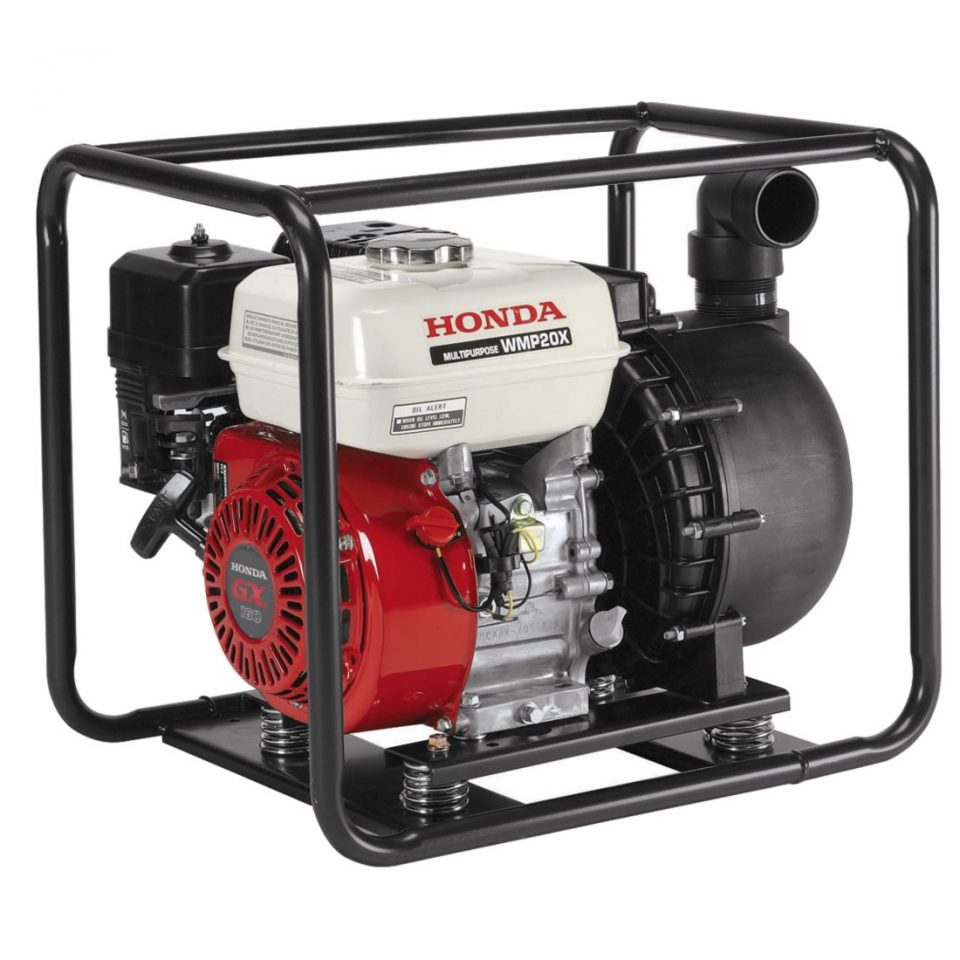 It doesn't matter what type of water pump you need – Honda has got you covered. You could need something lightweight or submersible. You also might need a general purpose or a multi-purpose water pump. Regardless of what you need, you can't go wrong with a Honda water pump. If you're in the market for a new water pump, check out some reasons why you should go with one from our manufacturer. Then, you can get your Honda water pump with confidence, knowing you've made the right choice.

It Starts with the Engine
Your pump needs power, and it will get more than enough when it has a Honda 4-stroke engine. These GX series commercial engines easily power through any application. They aren't just powerful and reliable, though. They are also quiet and fuel-efficient.
Top-Notch Performance and Durability
Performance and durability are important when you're using a water pump. Honda makes sure these water pumps offer both by adding some important features. Features like silicon carbide seals and rigid mounted volutes ensure that these pumps hold up for the long run, all while offering outstanding performance.
An Outstanding Reputation
There is a reason that Honda has such a good reputation when it comes to water pumps. The water pumps speak for themselves. They are incredibly reliable and durable, so people know that they can count on them with even their toughest jobs. That reputation takes the stress out of purchasing a water pump. You know you are getting a water pump that will perform well time and time again. The people have spoken, and they love Honda water pumps.
Easy Starting Options
There's nothing worse than trying to start a water pump, only for to fail. Honda has easy starting water pump options for people who want to get the pump started without any issues. If you've been foiled by water pumps in the past, it won't be a problem when you go with a Honda.
Iron-Clad Warranties
Even though Honda pumps are reliable, you still want to have a warranty just in case something goes wrong. Honda offers a three-year warranty on almost all of its water pumps. You can get a warranty whether you want to use the pump for residential or commercial purposes. You can even get a warranty if you want to use the pump as a rental.
These are all great reasons to get a Honda water pump, but there is one reason you should add to your list. Brannon Honda-Power Equipment in Birmingham, Alabama, offers excellent service on these water pumps. The service department has parts and service support available. Most importantly, the team is specifically trained on these water pumps, so regardless of what the problem is, the team can help. Whether you need service for your existing pump or want to buy a new one, stop by the dealership today.